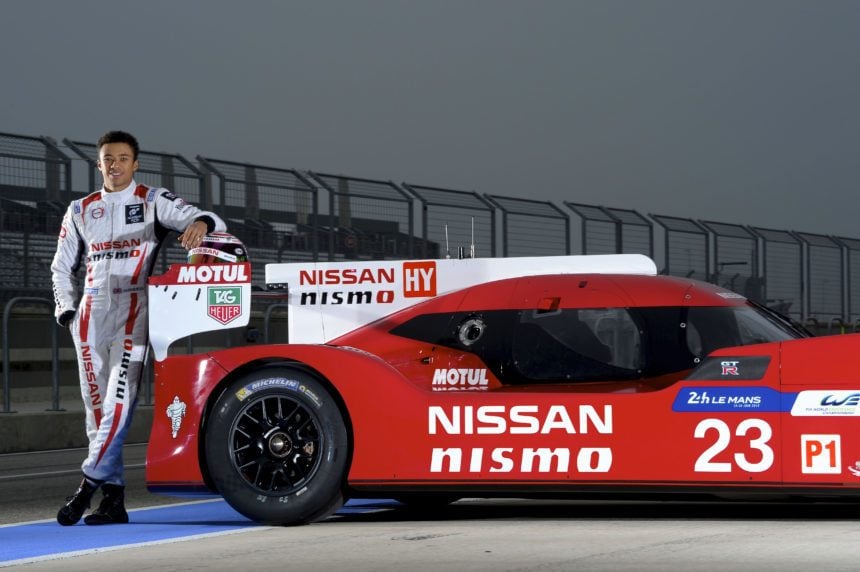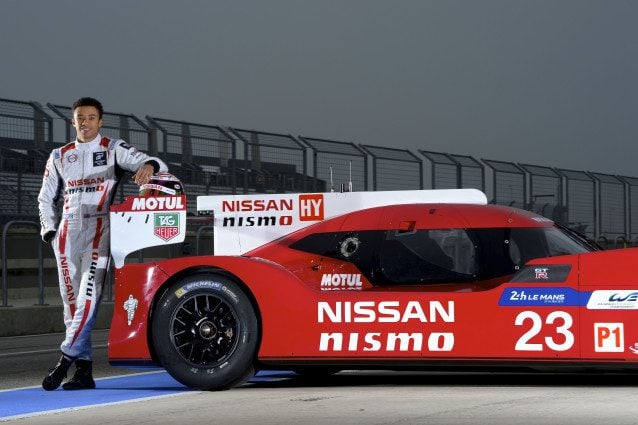 As announced last month, 2012 GT Academy champion Jann Mardenborough was selected to compete in the 24 Hours of Le Mans with Lucas Ordoñez behind the wheel of Nissan's radical new GT-R LM NISMO LMP1 car. Read below as Jann describes his thoughts and feelings after the announcement – and what it was like getting that call confirming he was selected for the program…
What was your reaction when you heard you had landed a Nissan LM P1 race seat?
Darren (Cox) told me when we were in the GP3 hospitality area at Monza last year and I was pretty taken aback as I wasn't expecting him to say that, mainly because I never take anything for granted. Once the news had sunk in I was massively happy and very proud to have been chosen to represent Nissan at the highest level in sports cars. It's a big honour and I'm delighted to be part of the new team.
You are the first GT Academy winner to compete in single-seater racing (Formula 3 and GP3). Will this experience help you in LM P1?
Without a doubt. The racing in single-seaters is very cut throat. The first few laps of those races are where it matters; you need pure speed and perfect awareness to make the most of the opening laps. You are constantly on the limit in single-seaters and that, tied with the experience I've had in LM P2, will stand me in good stead for LM P1.
Nissan put me into single-seaters to develop my skills as quickly as possible and the fact that I got this LM P1 drive proves that was the right thing to do.
How do you feel about going head-to-head with the established LM P1 manufacturers?
Right now LM P1 is one of the most competitive series in the world. To enter now and join the fight with three very strong manufacturers is very exciting. For me it goes back to the 90s when sports cars had many manufacturers – the racing was amazing! I'm really looking forward to being part of this exciting new era of sports car racing.
The FIA World Endurance Championship is new to you. How well do you know all of the circuits?
All of the European tracks are very familiar to me but COTA and Bahrain are totally new. I've never even been to China so Shanghai is another new one. I've tested a Super GT car at Fuji before so I know which way the track goes there. Just to go to all of those countries is totally cool but to go there and race in the top sports car category is hugely exciting.
Since winning GT Academy in 2011, what has been your favorite race so far?
That has to be the 2014 Le Mans 24 Hours. I was in Oak Racing's Ligier-Nissan and the part I will never forget is the quadruple stint I did during the night. I love racing in the dark – it's unique to sports car racing – especially going down the Mulsanne Straight at 300kph, just you and the track, it's so cool. You can't really see where you are going but you just know. It's like a sixth sense.
That night stint went by so quickly. The only way I can explain it is to say that I was in this metronomic trance, fully on the limit and pushing 100%. I think people call it being 'in the zone' but for me it was just a very special moment in time.
Are you treated differently by your peers because of your gaming background?
I don't really notice it but I do get referred to as 'the gamer' in GP3. I like that though; it's a great tag to have. If I had done the whole 'karting since the age of eight' thing then I would be really annoyed to then be beaten by someone who got here via a PlayStation game!
What do your friends in Cardiff think about you being a racing driver? How do you explain to them what 'LM P1' is?
My best mates are more jealous of the countries I visit, rather than the amazing cars I get to race. This year is going to drive them mad! I've told them what LM P1 is. I said it's basically a car with a roof that's not an F1 car but it's as fast as one!
Is this an end to the F1 dream?
It's not, no. Sports cars are still relevant. It has been proved in the past by the likes of Mika Hakkinen, Mark Webber, Michael Schumacher that you can have a career in sports cars and make it in F1. This is just a different route. You learn a lot along the way and it's all relevant.
What is your ultimate ambition?
I have two and it's hard to choose between them. I want to compete in Formula 1; you show me a racing driver who doesn't want to do that. I also have this burning desire to win outright at the Le Mans 24 Hours. I can't imagine anything more fulfilling than that.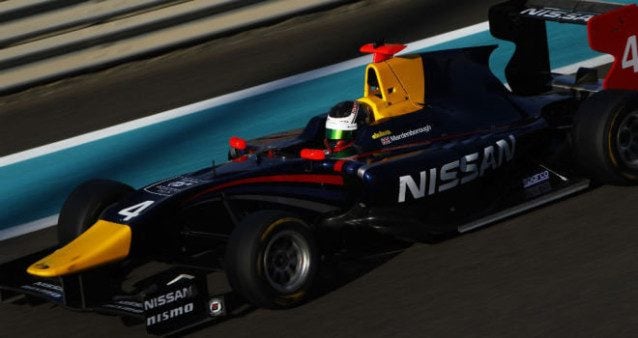 Since the beginning of 2014 you have been on a driver development programme with Infiniti Red Bull Racing. What have you learnt so far?
The main thing I have been learning is to focus on the minute details of preparing for a race weekend and the race weekend itself. By that I mean detailed examination of data, looking at past performances, focusing on any trends we can see, the real nitty gritty of racing. The more experienced you get the smaller the available gains so we have to practically go looking under rocks for small pieces of information. I think the British Cycling team call it 'Marginal Gains'. Infiniti Red Bull Racing are great at getting right into the details of performance.
You mentioned cycling. You've mentored Sir Chris Hoy who shares your dream of racing at Le Mans. We know you have taught him a lot about racing but has he taught you anything?
Not in a car but he has shown me that you can jump from one sport to an entirely different sport and if you work hard enough and apply yourself you can succeed. That idea has really inspired me. For him to switch from cycling to motor racing and win a race at Spa of all places so early on is an incredible achievement.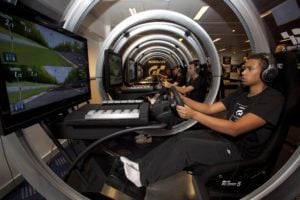 Do you still play on your PlayStation?
I do when I get the time. I usually go for Gran Turismo and I like the shooting games too, like Battlefield 4. I'm very competitive by nature so I like to compete online – it's still a hobby of mine.
What would you say to anyone who was thinking about entering GT Academy?
If you've always wanted to be a racing driver; if you watch F1 on the TV and think you could do better then do it. You just never know. You may have a secret hidden talent you didn't know about and look where it could take you!
More Posts On...
The original comments for this post are no longer available.