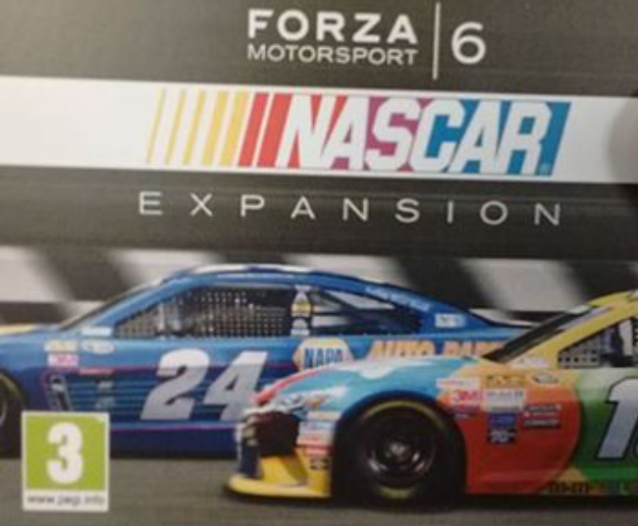 It looks like the upcoming Forza Horizon 3 isn't the only big thing Microsoft has planned for the franchise. While Forza 6 receives monthly DLC packs (the most recent being the Hot Wheels pack that released earlier this week), and the series makes in-roads on the PC platform, a recent leak suggests a second expansion pack for the current Xbox One title.
First posted on the closed Forza Showrooms Facebook, GTPlanet member Vic Reign93 shared the two images with us earlier today. The back of the download card makes mention of 24 new cars, though it doesn't expand on whether the selection will be exclusively from the top Sprint Cup Series, or if it will include any vehicles from the Xfinity or Camping World Truck series.
Following in the footsteps of the Porsche Expansion Pack, this NASCAR pack looks set to include a new track in the shape of Homestead-Miami Speedway. The site of the final race of the NASCAR season, Homestead has three layouts, though it's not yet clear if all of them will be included.
This would be a marked departure for the franchise, as most games in the series stick to a single expansion pack. It would also be the first time a NASCAR stock car has appeared in Forza on the current generation of consoles, with the last appearance being in 2011's Forza Motorsport 4. That game didn't provide all of the official liveries either, relying on user-created content to flesh out the field.
More news on this as it develops. Catch up with the community's thoughts on this over in our Forza 6 forum section.
More Posts On...
The original comments for this post are no longer available.