As the launch of the PlayStation 4 Pro beckons, Sony and many developers have taken to London for a launch event showing off the console and the type of improvements existing and upcoming games will host on the super-powered PS4. Kazunori Yamauchi was in attendance to show off what GT Sport will be capable of (check out the first footage of the game running on the system as well as using PSVR) and discuss the nuances of developing the newest title.
During the Q&A session, Kazunori addressed the idea of 'outsourcing' development. This practice involves bringing in other teams to aid the overall development for a project and has seen a rise in the video game industry, with assets such as car models being handled by specialized firms. Glassegg in particular has been used by the likes of Turn 10, Codemasters and EA in their recent racing titles.
For the Gran Turismo series, Yamauchi has previously said that the idea of anyone but Polyphony being at the helm for anything Gran Turismo related would not benefit the series. If other teams got involved, well, "it wouldn't be Gran Turismo anymore." It makes the following tweet by Videogamer.com (first spotted by GTPlanet member AKps3) all the more interesting:
Yamauchi has considered outsourcing development to other studios to help release GT titles more frequently, but says it is difficult

— VideoGamer.com (@VideoGamerCom) November 3, 2016
This is a stark contrast to the remarks reported back in June this year. Whereas before he absolutely shut down the notion of outsourcing, we see here that Kazunori has at least considered approaching other teams. We imagine the type of difficulty being described relates to the insane level of high quality and detail that goes into the majority of Gran Turismo's assets: finding an outside firm who can match Polyphony's level of workmanship may be a challenge.
It should also be noted that the original "unthinkable" comment from E3 2016 was in response to the idea of a spin-off series (a la the Motorsport/Horizon split in Forza). The tweet doesn't state to what level Yamauchi investigated outsourcing: it could simply be for asset development.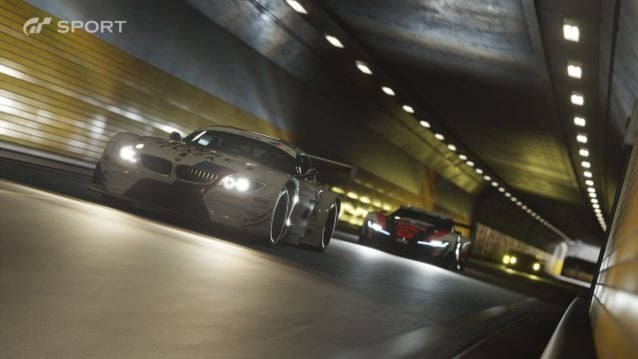 That being said, Gran Turismo has always very much been a 'closed shop operation' so seeing a bit of leeway on this perhaps shows that KY and Polyphony Digital know that releasing the games a bit quicker would definitely benefit the franchise and the players in the long run.
With the success of this practice in games like DriveClub, Forza Motorsport and Race Driver: GRID, this could potentially help the Gran Turismo series acquire a more stable release cycle.
More news on GT Sport as it develops.
More Posts On...
The original comments for this post are no longer available.