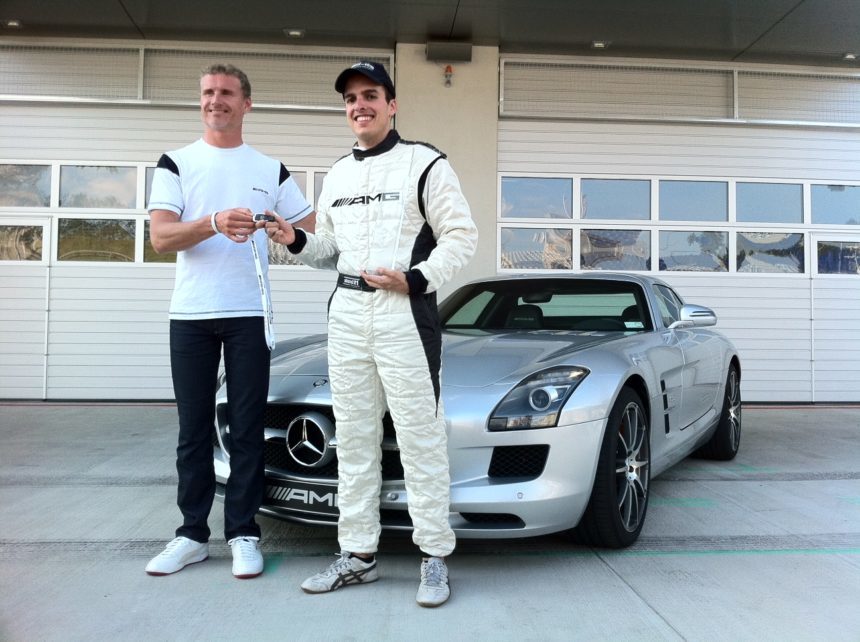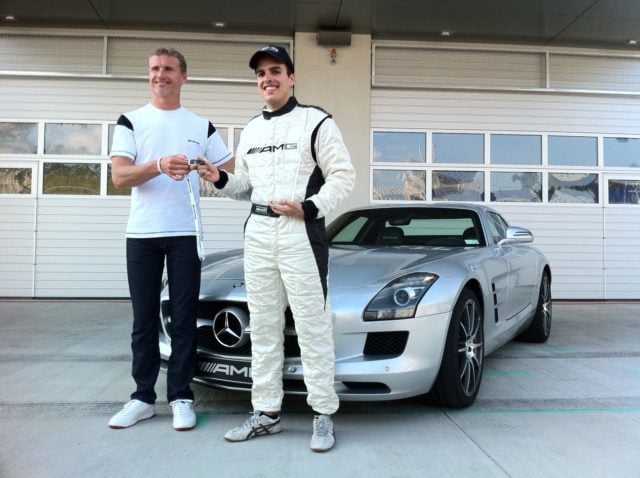 The GT5 Signature Edition Challenge, first announced last August, has come to a close, with Marco Calvo of Spain taking home the top prize: a brand-new Mercedes-Benz SLS AMG.
While the first-part of the competition was based in Gran Turismo 5's B-Spec mode, the finals, held at the Red Bull Ring in Austria, tested participant's virtual and real-world driving skills. As announced last week, two motorsport super-stars were on hand to judge the event: David Coulthard and Bernd Schneider. After a series of GT5 challenges – notably conducted with new Thrustmaster T500RS steering wheels – the finalists drove a fleet of SLS AMGs through a series of drag-racing and driving agility courses (reminiscent to GT's own license tests).
At the end of the day, Marco Calvo edged out Irish runner-up Guy Foster, taking home the keys to his very own SLS.
GTPlanet staff member Synwraith worked with the event organizers, and has shared a very detailed write-up about the event in our forums, including dozens pictures and videos with even more to come. Thanks to Synwraith for all his hard work, and congratulations to Marco and all the other finalists!
More Posts On...
The original comments for this post are no longer available.