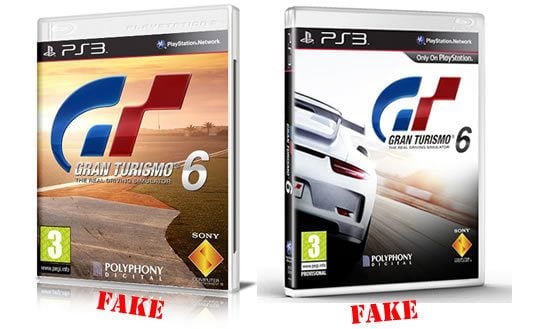 Beware, GT fans – the Internet has been overflowing with inaccurate information on Gran Turismo 6's release date and box art this week.
A quick Google News search offers up a sampling of the dozens – if not hundreds – of such articles, many of which have been posted on some of the largest and most popular automotive and gaming news sites.
They all basically say the same thing, suggesting a November 28th release date for the game while assuming fan-made covers are "leaked", legitimate box art.
One offers what appears to be a stock photograph of a curb on a desert race track (it's taken from this McLaren P1 photo set – thanks for the tip, Fyshokid!), while the other can be traced back to Porsche's 2014 911 GT3 press photo pack. Fan box-art is fun to look at it, but none of these images are the actual cover for GT6.
Although the game could certainly be released sometime in November, it will certainly not be released in the U.S. on November 28, 2013. That is Thanksgiving Day – one of the largest and most widely celebrated holidays in the country, when most stores are closed for business.
We've been through this before: GT5 saw the same abuse by retailers, eager to score early pre-orders by offering release dates which were nothing more than speculation. These dates are then picked up by websites and often reported as fact. As always, be suspicious – even the largest retailers won't learn the game's official release date until we all do.
Until then, stay tuned for official information about the next GT game, which is expected to emerge soon.