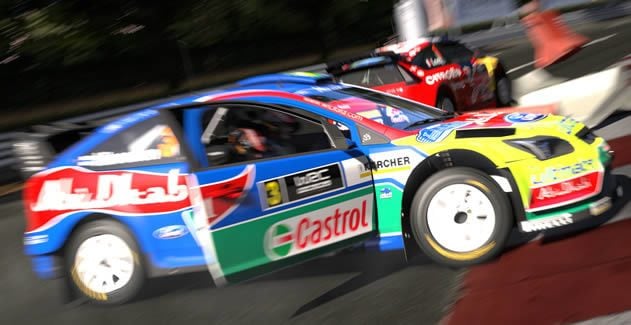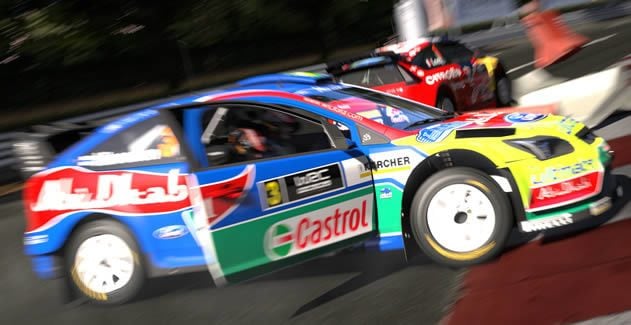 GameInformer magazine's interview with Kazunori Yamauchi (a small part of which was quietly posted on their website back in September) was just included in their latest issue, and is now, of course, getting quite a bit more attention. Here's what Yamauchi had to say regarding damage in Gran Turismo 5:
"The damage physics are going to be applied to things like a bent suspension arm, tires hitting the wheel wells of a car, deformation of the body affecting alignment, the loss of power to the engine. We're still working on setting the sensitivity level of of the damage. You can have it so if you have a single hit your car isn't going to be able to be driven anymore. It's a matter of adjustment."
We've known about damage affecting the car's handling for quite some time now, but his comment suggesting an adjustable range of sensitivity is raising a few eyebrows. Although adjustable damage could certainly make it into the game, I think Yamauchi's (or, more precisely, his translator's) use of the word "you" could refer to himself and the development team, as he suggests their software is flexible enough to provide them a wide range of options. It can certainly be read the other way, however, and I hope I am wrong – adjustable damage would make the game demanding for hardcore racers, yet still approachable for casual gamers.
Photomode fans also get new details on GT5's implementation of the popular feature:
"I think the quality of the image that you can get is going to be not even comparable. We're trying to make it so that at a minimum you'll be able to take 8 megapixel pictures. We might be able to raise it up to about 20 megapixels, but I can't promise anything."
Similar to his quote on damage, we can't say for sure if resolution will be a user option, but the ability to produce your own screenshots like this is a very exciting proposition. Yamauchi made another noteworthy statement regarding the challenge Polyphony Digital has faced with the inclusion of NASCAR:
"The most difficult part is actually NASCAR. Their rules are really, really complex. It's almost the difference between soccer and American football. I'm not quite sure of just how much of NASCAR's rules we'll be able to implement but we're going to try."
It's exciting to learn that the NASCAR events will present at least a subset of the unique challenges that come to racing in the popular series. If anything, it at least suggests it won't simply be a regular GT race with NASCAR vehicles and drivers. Perhaps the same can be said for WRC…  point-to-point rally stages, anyone?
Thanks to Justin for sending this in!
More Posts On...
The original comments for this post are no longer available.