GTPlanet met with Gran Turismo series creator Kazunori Yamauchi earlier this week to ask some of the GT community's questions about Gran Turismo 7, but we weren't the only outlet invited for an interview.
A handful of our colleagues from the wider gaming industry were also able to speak to the Polyphony Digital founder regarding the game, which launches in March 2022, and ask their own questions too.
With limited time available for each interview, there is a lot of common ground across the interviews as you'd expect. The differences between the PS4 and PS5 versions to dynamic time/weather and the controversial online save requirement are all topics most of us covered.
Nonetheless each interview was different, and we've assembled some of the more interesting things that popped up in other outlets' chats.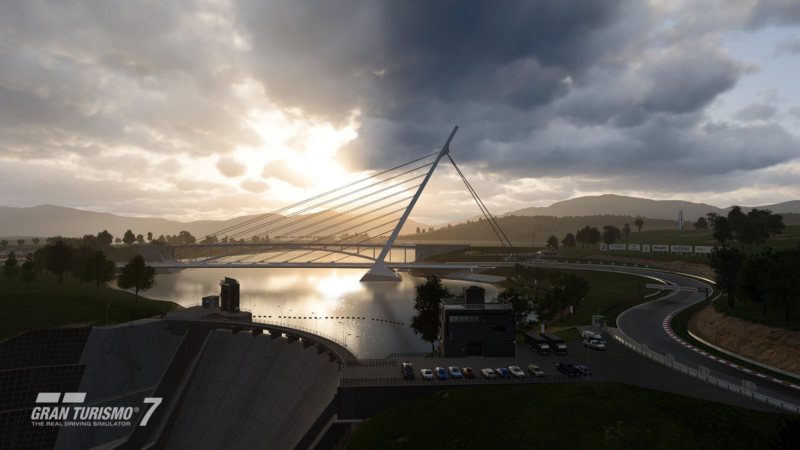 More Classic Gran Turismo Circuits Coming?
GT7 appears to be as much a nostalgia trip as a new title, and we've seen two of the first game's circuits coming back in brand new forms after skipping GT Sport.
However Yamauchi let slip in the interview with IGN that Trial Mountain and High Speed Ring might not be alone, rather they're just the two tracks that the team simply chose to prioritize ahead of launch.
When asked why other original locations, like Deep Forest or Grand Valley, didn't make the cut for inclusion in GT7, Yamauchi answered: "It's not like we're not working on recreating some of those as well, but that put aside, the reason we needed High Speed Ring is because it's really a track that's suited for a beginner driver. And Trial Mountain just happens to be one of my favorites as well, so that's the reason it was selected."
We're not going to disagree with that assessment. Whether we get to see any more of the original tracks returning before launch or after (or at all) is up in the air at the moment, as the post-launch content strategy is not something Sony is discussing right now.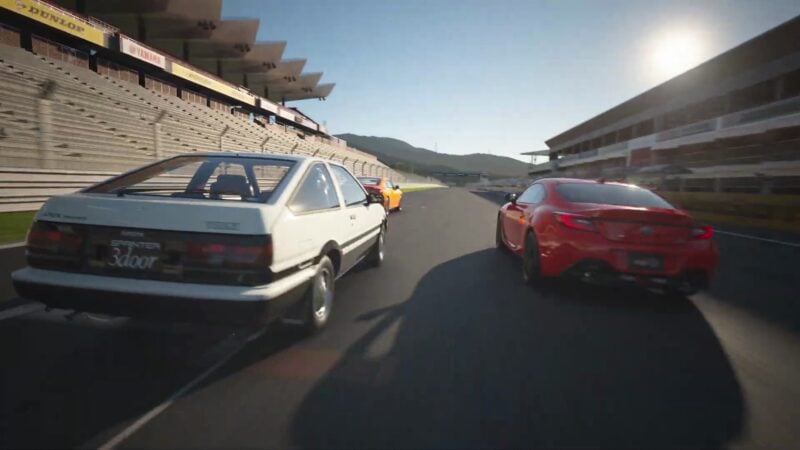 All of GT Sport's Content Survives
On a similar theme of things from the past, the IGN interview also confirmed something we've been expecting since the original GT7 reveal announcement: GT Sport's content will carry over into GT7.
Yamauchi told IGN that "Gran Turismo 7 will really contain everything that was in GT Sport; there'll be nothing lost there" and that's good news for fans of the current game.
That first announcement video showed maps of Europe and the Americas with red dots that corresponded exactly to GT Sport's track locations (both real and fictional) with the exception of the additional locations of Daytona and Trial Mountain. The second trailer in September did the same for Asia-Pacific, adding a High Speed Ring location to the tracks from Sport.
We can take it as a given then that the 30+ track locations will include all 29 locations from GT Sport, plus the three new ones. That also means that PD hasn't yet shown at least one track, as the various different layouts of those 32 locations only adds up to 89, not the 90+ advertized.
As for the car list, we can almost certainly include the entire 338-strong list of vehicles from GT Sport in the 420+ cars in GT7. With other cars shown in different trailers, that means about another 50 cars yet to appear.
Improved, Faster, and More Natural AI
While GT Sport was an overtly online-focused game, racing human opponents, GT7 will bring back the traditional "GT Mode" campaign. Of course GT Sport had an offline mode eventually, though it was more a gathering of various races than a career you would progress through.
A campaign mode means AI drivers, and AI hasn't always been a particularly positive aspect of Gran Turismo games in the past. Spanish outlet MeriStation asked Yamauchi about the AI cars in GT7 and received an encouraging answer.
Roughly translated from the original Spanish, Yamauchi said "When it comes to AI development, it's something you can never be entirely satisfied with, but compared to GT Sport, the AI ​​is faster and they will drive in a more human way than they did in the past."
Hopefully that means an end to the belligerent AI that will take a racing line regardless of whether you're on it or not (though some humans in online races do that too), and make for more engaging offline races.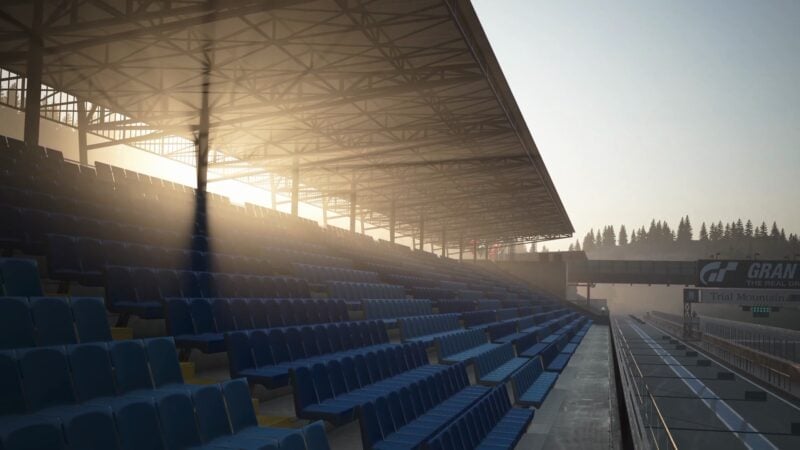 Real-Time Ray Tracing and 120Hz
Two of the PS5's major features center on the new GPU's capabilities. For the first time a PlayStation console can perform sufficient graphical calculations quickly enough to render light paths in real time, allowing moving objects to reflect off each other. The PS5 can also run video at 120 frames per second, and both features have been talked about in connection with GT7.
According to an interview with Japanese language outlet Game Watch, GT7 will make partial use of one feature but — at least for the time being — not the other.
Yamauchi told Game Watch that PD has "no plans to support 120fps at the time of the release of GT7" and doesn't know if it's something coming to the game in the future.
Interestingly, Yamauchi added that "there are almost no 120Hz compatible TVs yet" and acknowledges that the situation was similar with HDR televisions when GT Sport was released. That could suggest a change of tack, as even 2010's GT5 pushed 3D technology when it wasn't particularly prevalent in the market.
Meanwhile real-time ray tracing looks set to be a limited feature for GT7 at least to begin with. It will be available to players "in replays", and also during other live, non-gameplay scenes — such as demos and garage screens — but Yamauchi says it's "really difficult" to implement while the player is driving.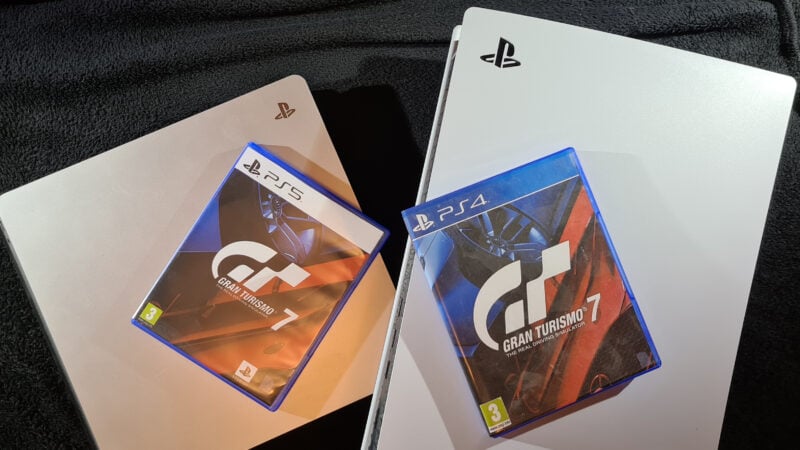 PlayStation 4 and PlayStation 5 Differences
Also in the Game Watch interview, Yamauchi elaborated a little on the key differences between the two versions of the game.
While again keen to express that the features of the two versions are functionally identical, and the one overwhelming difference was the massively reduced loading times thanks to the PS5's enhanced solid-state drive and dedicated input/output chip, he did concede that there will be other differences.
These are largely obvious differences. Although he didn't go into too much detail, he noted that "the graphics and sound quality of PS5 has a higher peak", with the PS5 version aiming to run at a "perfect" 4K60 — that's 2160p at 60 frames per second.
It's likely we'll see the PS4 Pro running at its 1800p checkerboard resolution and 60fps, with the regular PS4 at 1080p60. Of course the PS5 has a new sound processing unit — Tempest Audio — which is roughly as powerful as the PS4's entire CPU, so we'd expect better sounds and the use of 3D audio too.
With a little under six months until Gran Turismo 7 launches, on March 4 2022, we expect more details to arrive on a semi-regular basis and more interview opportunities, so stay tuned to GTPlanet for all the latest.