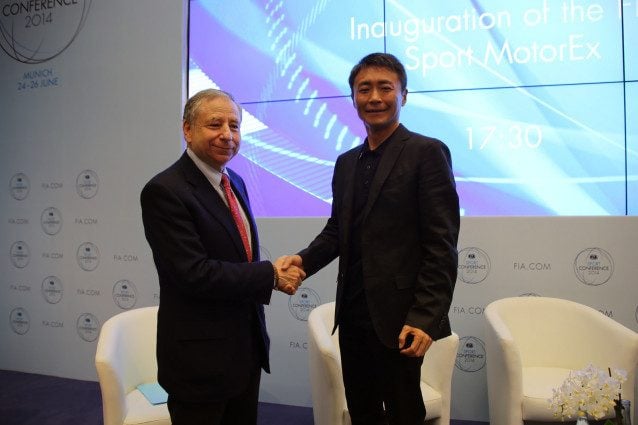 Yesterday's announcement of Gran Turismo's partnership with the FIA has made shockwaves around the Internet and right here at home on GTPlanet, and now we have a few early details about the FIA Online Championship – the first virtual race event to be organized and sanctioned by the world's governing body of motorsport.
As revealed during Kazunori Yamauchi's joint presentation with FIA president Jean Todt at the ADAC headquarters in Munich, the competition will consist of three "championships": the "National Championship", "Regional Championship", and an "International Championship".
Other details include:
To be made accessible to all age groups.
A wide variety of racing categories.
Winner celebrated at FIA Prize Giving ceremony.
Delivery of a message emphasizing safety.
Final race to be supervised by FIA officials.
These details emphasize the high-profile nature of the competition – the "FIA Prize Giving Ceremony" is one of the most glamorous off-track events in motorsport. Typically held in Monaco or Paris, it's where the Formula One, WRC, WTCC, WEC, and all other FIA-sanctioned world championship trophies are awarded, and next year a Gran Turismo player will be right there with them.
Check out the PitStop blog for more photos from the FIA announcement event.
See more articles on FIA, FIA Online Championship, Kazunori Yamauchi, and Polyphony Digital.