Kazunori Yamauchi has published the third post in his series discussing the engine sounds of Gran Turismo on Polyphony Digital's "PitStop" blog.
In the first two posts, he discussed how the sound capturing process for the games has evolved over the years, and he's now covered how sounds are captured today by the company's audio engineers: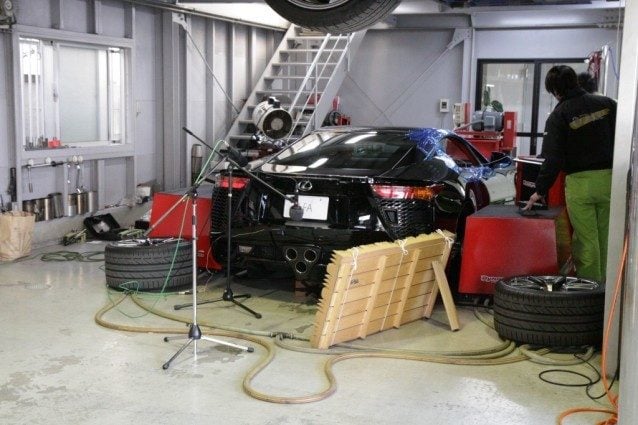 The Dynapack is a type of "Dynamo" that is used to measure engine output, but unlike a roller type where the car is placed on top of the machine, the dynamo for applying load to the car is connected directly to the wheel hub of the drive wheels. Because it is connected directly to the hub, you don't have to worry about tire slippage as you do using a roller type. You can then change the loads on the car as you like.
This means that you can almost completely recreate driving conditions with the car at a stand still.

We can do things that are like magic; like keeping the engine rpm exactly at 3000 rpm even at full throttle. Its easy on a Dynapack.
This makes it like a machine that was tailor made for recording engine sound.
Since then, we have asked Tanabe san of Amuse for his help in recording engine sound, and the cars with high quality sounds in Gran Turismo are generally those that have been recorded on the Dynapack.
He goes on to discuss the challenges of working with their older sound samples and making them compatible with modern surround sound systems:
In order to make the system compatible with true surround sound, it was set up so that the positions of a massive number of sound sources within a space, and the directions of sound emissions were calculated precisely. And with automatic gain control, the audio level of the entire scene was output without overflowing and without distortion. This made it so that engine sounds that used to be overdriven and extremely distorted until GT4 was now ringing through clean without distortion, and with an old sound sampling the weakness of the sound source became very noticeable.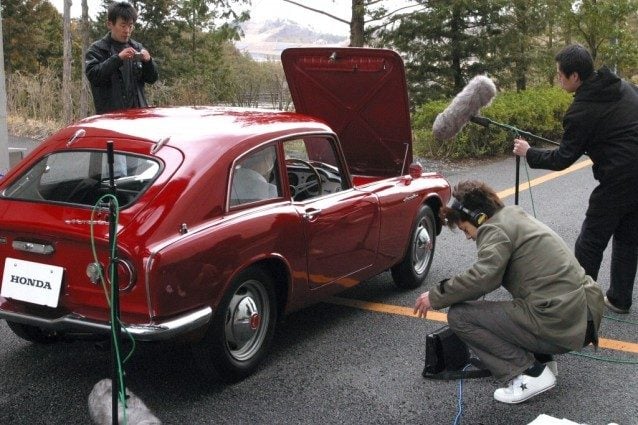 Although he did not reveal any specific comments regarding how the engine sounds will change in the future, he did say they are working hard to make improvements in this area (he's already said a "major sound update" is coming to GT7).
He finished the post with an appeal to any Gran Turismo fans with a professional background in audio engineering, inviting them to join the team at Polyphony Digital to help them tackle this problem:
So any sound engineers, recording engineers out there that are like "Hey let ME improve the sounds of Gran Turismo!", we're hiring. It should be pretty fun working to unravel the mysteries of sound from a technical point of view, and travel all over the world recording sounds in the process.
If any GTPlanet readers fit the bill, I would encourage you to apply! More information about career opportunities with Polyphony Digital is available here.
UPDATE: The blog post has been updated with more specific information for those interested in applying for a position with Polyphony's audio department:
We are currently recruiting Sound Engineers and Recording Engineers. Please email recruit_sound@polyphony.co.jp. The choice of content, style and format of any resume's are left to the applicant.

Please note that applications can only be accepted in Japanese or English, and those who have passed the preliminary evaluation by email will be contacted by our staff.
More Posts On...
The original comments for this post are no longer available.