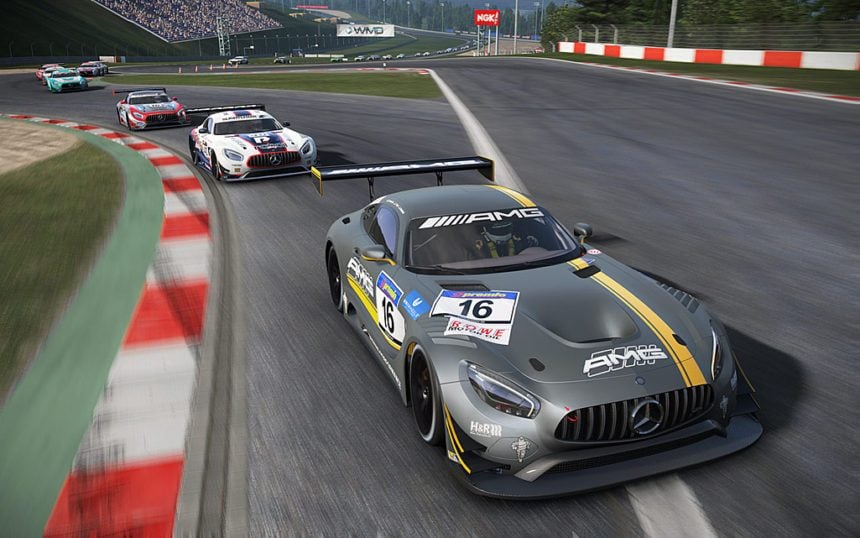 Nvidia has uploaded new PC gameplay footage of the upcoming Project CARS 2 on its official YouTube channel, featuring the Mercedes AMG GT3 going around Fuji Speedway. Powered by the company's GeForce GTX 1080 video card, gameplay has been captured in 4K resolution.
Running against a full grid and with all of the visual options set to "Ultra", the targeted resolution is an impressive feat, highlighting the game's optimization. 4K has quickly become the measuring stick for the current generation, and with the recent confirmation that PCARS 2 will benefit from the additional overhead of both the PlayStation 4 Pro and Project Scorpio, it would be safe to assume that console racers will also be able to enjoy a bump in visual quality.
This isn't the first time we've seen Fuji Speedway in action in the upcoming racer. Rene Rast was the first to bat when showing off Japan's circuit behind the wheel of the Corvette C7.R. As it's been touched on, the addition of Fuji to the game is an interesting one and could perhaps point to a turning point in the genre.
It has long been discussed that licensing Japanese circuits has been difficult for those outside of the country, with expense often being cited as the reason for the widespread removal of such renown circuits as Suzuka and Fuji Speedway, or the entire lack thereof.
More Posts On...