With release just over a month away, we know most of what Project CARS 2 is all about. LiveTrack 3.0, career mode and the huge content roster have all been discussed at length. Slightly Mad Studios has compiled a master FAQ on the game website and there are still some interesting points of note. Lets take a look at some of the FAQ's key details.
PSVR Won't be Supported — Yet
The subject of PlayStation VR support in Project CARS 2 was always vaguely addressed. SMS had appeared to be looking into the peripheral given the support for VR on PC. However, those with the headset eager to experience the title in virtual reality will have to wait, as Project CARS 2 will not support PSVR.
We sort-of knew this was going to be the case. With a huge checklist of features being addressed in PR materials, the silence on PSVR was pretty deafening. This FAQ does include a disclaimer by stating the device won't be supported "at launch". Only time will tell if this leaves the door open for a DiRT Rally-style content update. The Oculus Rift and HTC Vive experience with the game should be great, so it would be a shame if the console players missed out.
On-The-Fly Car Tuning Confirmed
One feature Gran Turismo players are familiar with is the ability to change car settings mid-race. Aspects like TCS, ABS and brake balance have been tweakable on-the-fly for quite a while in the series. Now Project CARS 2 will follow suit with the addition of an In-Car Management (ICM) Menu.
ICM features multiple adjustable aspects, including fuel mapping, brake bias and antiroll bar adjustments. In an evolution of the concept, it isn't just car settings that can be changed here. Drivers can also request pit stops and then alter the strategies to be used during the stops. The ICM isn't locked behind specific control types and whether you're using the gamepad or wheel, Project CARS 2 has you covered. A last-minute vehicle or pit strategy adjustment could be the difference between a win or loss, so we're looking forward to seeing how well this works in-game.
Online Racing Grid Sizes Differ Between Console and PC
Project CARS 2 will offer slightly different online racing experiences on PC and console. Those on PC will be able to make use of 32 player grids, offering a larger overall field for events. Xbox One and PS4 lag behind in this aspect — both limited to 16 drivers during each race.
This may seem disappointing for those on console given Forza Motorsport 7 and GT Sport both support a larger number of players. However, its key to remember the on-track experience Slightly Mad Studios' effort can provide. LiveTrack 3.0's dynamic clock and weather will add a new layer of realism as racing conditions change in real time.
In raw numbers, the console online experience lags behind its competitors. However, the unique on-track challenges that Project CARS 2 can offer should help even the playing field.
Full HDR Support on PlayStation 4 and Xbox One S
Lets end this look at the FAQ with a positive from the performance side of things. Out of the box, Project CARS 2 will fully support HDR on console. High Dynamic Range (HDR) was introduced to the PS4 via an update last year and Xbox One S launched with the support. The technology adds a wider range of colours that really help games pop to life. One of the best examples so far being Playground Games' Forza Horizon 3.
With the huge selection of tracks in the title, Project CARS 2 has the environments that could really take advantage of HDR. Add the dynamic weather into this mix too and there's real potential for some stunning visuals. The new enhanced photo mode will also give photographers with an HDR-compatible display something to drool over. Eye candy will be plentiful for those with 4K monitors or TVs.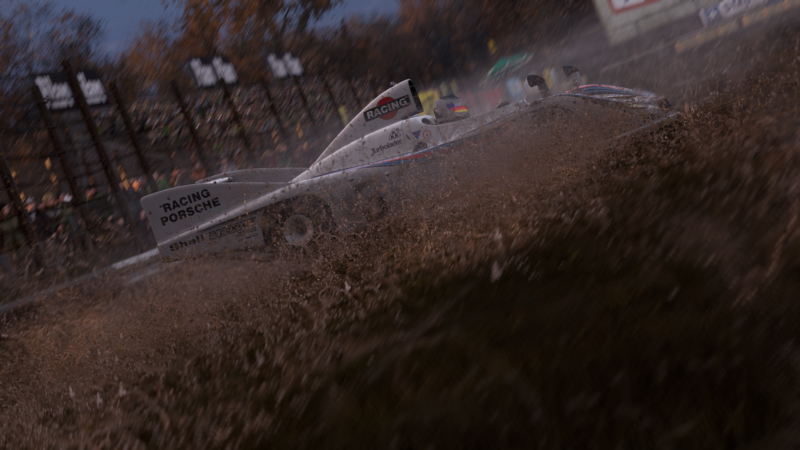 You can find the full FAQ here on the official series website. We've covered most of the big information and reveals so far, if you want to brush up on your pCARS 2 knowledge, get reading.
More Posts On...