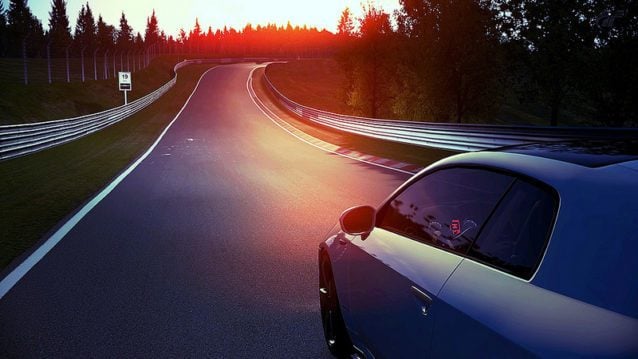 This week is being dominated by Gran Turismo, and as you sit back waiting for things to unfold, Polyphony have flipped the switch and let loose the latest batch of Seasonal Events in Gran Turismo 6. This week's events are a combination of super lap and drift trial challenges, featuring racing machines from two different disciplines and street legal metal with their own worth to prove.
This week's prizes are an interesting choice of wheels, whether it's an SUV bearing the Pikes Peak namesake, a homologation special, or two N24-class GT-R's. You can find all the details below, and don't hesitate to swing by our GT6 Seasonal Events forum for in-depth analysis and discussion, tips and tricks, and more.
All events will be available through June 15th, 2016 at 0300 GMT/UTC.
2WD Race Car Super Lap
Nürburgring 24h
Racing cars, 630PP Max, Racing/Hard compounds or less
Gold: 400,000cr; Silver: 240,000cr, Bronze: 140,000cr
Gift: Gold: GT-R N24 Schulze Motorsport '11

Silver: GT CHROME 007-W
Bronze: GT METALLIC 005-W
Non-Race Car Super Lap
Tsukuba Circuit
Normal cars, 500PP Max, Comfort/Soft compounds or less
Gold: 500,000cr; Silver: 300,000cr, Bronze: 180,000cr
Gift: Gold: R390 GT1 Road Car '98

Silver: Blue Metallic
Bronze: GT-POLARIZED 005-P
Non-Race Car Drift Trial
Nürburgring 24h
Normal cars, 5000 in. Max
Gold: 380,000cr; Silver: 228,000cr, Bronze: 133,000cr
Gift: Gold: GT-R N24 GT Academy '12

Silver: GT FLUORESCENCE 006-W
Bronze: GT JAPANESE 010-W
Rally Car Drift Trial
Toscana
Gold: 520,000cr; Silver: 310,000cr, Bronze: 180,000cr
Gift: Gold: Audi Pikes Peak Concept '03

Silver: Matte Light Red
Bronze: GT PASTELTONE 010-W
More Posts On...
The original comments for this post are no longer available.