In addition to being granted full access to GT Academy 2011 winners Jann Mardenborough and Bryan Heitkotter, GTPlanet also had the pleasure of interviewing RJN Motorsport team principal Bob Neville on the team's prospects for the Dubai 24 Hour race, the development of this year's winners and the GT Academy programme as a whole.
GTP:  Now that you've had 2 years with Academy winners, have you felt that just naturally your expectations of what these guys can and should achieve is higher?
Bob Neville: The expectation is always higher as time goes on, but also the actual programme itself has been completely dovetailed to gain an advantage from the experience of the previous 2 years. So for example, when Lucas Ordoñez won it, he wasn't at Silverstone doing testing in midweek and getting tuition from instructors, we just did the races and then we went to Dubai. We did some testing, but we discovered that to get people to a higher level you need to push them and give them as much tuition as possible. So yes, the expectation is higher but then the level of tuition is higher.
GTP:  Are you now happy that the driver development programme for the drivers is as good as it could be?
BN: It's hard to see how it could be any more intense. I'm sure there are improvements to be made, there always is, fine tuning and so on of the whole programme. The whole thing is governed by what races are available at any given time, and the staircase of experience you need to compete in such an event. If they'd have graduated from GT Academy last week, they couldn't race here at night at Brand's Hatch in a car like the GT4 Nissan 370Z.
GTP:  How difficult is it not to compare this year's successes to Lucas and Jordan who have both gone on to great things?
BN: Well I'm always comparing in my own mind every situation that arises, but I'm completely confident with Bryan and Jann that we've got two good guys who have taken on board all of the instruction, listened to what everyone's had to say and risen to the occasion using their own talent.
GTP:  How has it been having 2 graduates this year that you have taken to this stage, and will take to Dubai?
BN: Yes that's right, in previous years it's been a tough competition where two guys have fought it out and ultimately one was dropped. Bryan and Jann are much more fortunate in that they're not in competition with each other and that's certainly helped them get some really good results in some of these endurance races we've done during the development programme. They genuinely are driving as teammates.
GTP:  And have you found that that's been a benefit to the drivers not feeling that they're trying to hold onto their place, and instead just learning from each other knowing that they are secure?
BN: Absolutely. At this stage in a driver's career that certain knowledge that they can work together and help each other on a bit and get the result jointly is a great advantage. Every racing driver is in fear of losing his seat, has to watch his back and make sure he's getting the deal he hopes he's getting. It's a very competitive business, that's a fact of the sport, but that's not needed at this level or stage in a programme like this. So it's a huge advantage that they're not competing with each other.
GTP:  With Jann's age, he's got a little bit of an advantage. How far do you think he could go in a motor racing career?
BN: Motor racing has become terribly structured with regards to the ultimate pathway to stardom (laughs). It's traditionally karts, Formula 3, GP2, one or two other seasons in Formula Renault and then also maybe Formula 1. Other drivers have achieved very nice careers outside of that in touring car racing and GT racing. He has enough time to switch to the single-seater route, but assuming he doesn't then time and talent are definitely on his side to make a good career out of GT racing.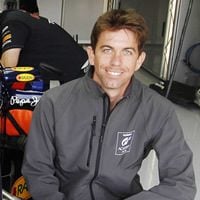 GTP:  How difficult do you think it is for Bryan, coming from an American background and trying to forge a career in European motor sport and then moving on from there?
BN: Well I don't think it's difficult for Bryan to actually follow the GT Academy programme than it has been for any of the other guys. The next challenge, the next race, the next problem with weather or tyres, it's no different for him. What is different for him is what happens next, whether he goes back to America or whether he stays in Europe and obviously if he can stay in Europe he'll be better off.
GTP:  What are your expectations for the Dubai 24 hour race?
BN: In the years that have passed since we did the Dubai 24 hour with Lucas Ordoñez, it has risen to be a race in which every manufacturer wants to compete in. There are a vast number of heavyweight cars entered with very big budgets. We are not taking a GT3 car which is the sort of car that can win the race. Having said that, if you can run nicely and keep out of trouble, same story as always with a 24 hour race, you can end up in a good position. We're not actually going with thoughts of an overall podium or anything like that. It's not possible with the spec of the car we're taking.
GTP:  The main aim this weekend at Brands Hatch is to get Bryan and Jann some night driving experience, but being racing drivers and being competitive, what can they expect to achieve here?
BN: I laid it down very clearly that we didn't want to just try and be competitive in this particular event, and we're not a part of this championship. We didn't want to make a silly mistake and not get our night running. It was unfortunate for the boys that we had an issue in the 24 hour race at Silverstone where we were well up, and Bryan didn't get any night running. It was essential that we get some night running, and we got some last night and they both adapted very well. We now want to do a bit more tonight! But, if we keep going at the pace we know we can race at, we're lucky that we've got two drivers who are very equal, then we could end up in the top 6 here. Not by racing hard, but just by racing.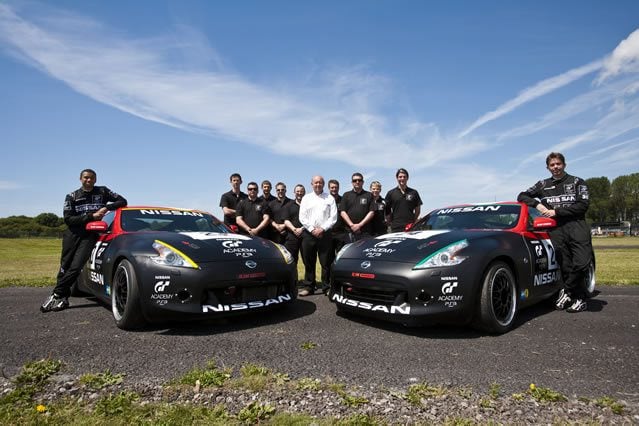 GTP:  Do you feel you've been particularly lucky with the GT Academy champions that you have had?
BN: I think we have been lucky. I think we've all worked jolly hard, Silverstone, all the instructors, this RJN racing team. We've all worked very hard to make sure that we don't push it too far and still extract the best at any one given moment. People were very skeptical initially, but fortunately from a team point of view we had had enough success to be recognized as serious competitors, whatever we did. When people said "What that's crazy, that won't work", there was potential for a lot of egg on face, but that hasn't been the case. The gaming background is so crucial and so critical, the whole thing has turned a full circle now, F1 drivers are sitting behind screens all the time.
GTP:  In the 6 weeks that these guys have off between now and the Dubai 24 hours, what would you expect them to be doing?
BN: Nothing except just keeping fit. I'm not sure what driving is ahead of them outside of racing this weekend, but it's coming up to the end of the year and holiday time is approaching. They can go to Dubai having not driven again, because everybody's in the same boat.
GTP:  Thank you for your time Bob, as always it is greatly appreciated. Good luck for this weekend and Dubai!
Deepest and most gracious thanks to RJN Motorsport, Jardine International and in particular to Jann Mardenborough, Bryan Heitkotter and Bob Neville for unprecedented access to their team, facilities and race weekend. -Maz (Synwraith)
More Posts On...
The original comments for this post are no longer available.