A new website and video trailers have just been published for the 2012 U.S. GT Academy reality TV show, which premiers on Spike TV, Thursday, November 1st, at 11:30pm Eastern Time (check your local listings for other time zones). It will also be re-broadcast on MTV2 and available to download via YouTube and the PlayStation Store.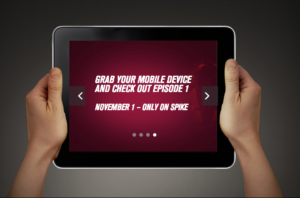 Nissan and Spike have launched an extensive new website for the show, including videos of each finalist in their home town, talking about their background and how they first became involved with the Gran Turismo series.
The show be complemented with "GT Academy Pit Pass", an online web-app you can access from your laptop, tablet, or mobile device, which will allow you to interact with and learn about the competition during the broadcast.
Most of the finalists are already members of the GTPlanet community here, so be sure to stop in and say hello to them in our GT Academy 2012 forums.
This year's U.S. winner, of course, hasn't yet been revealed, which will add a special bit of suspense to this season, as the contestants are eliminated during each of the six, thirty-minute weekly episodes hosted by former NFL player Dhani Jones.
If you missed the drama of the U.S. National Finals, watch the video below for a quick re-cap of the event, which reveals the struggle that all of the 16 finalists endured to make it to Silverstone's Race Camp.
http://www.youtube.com/watch?v=RbkwrsjUb-4
More Posts On...
The original comments for this post are no longer available.