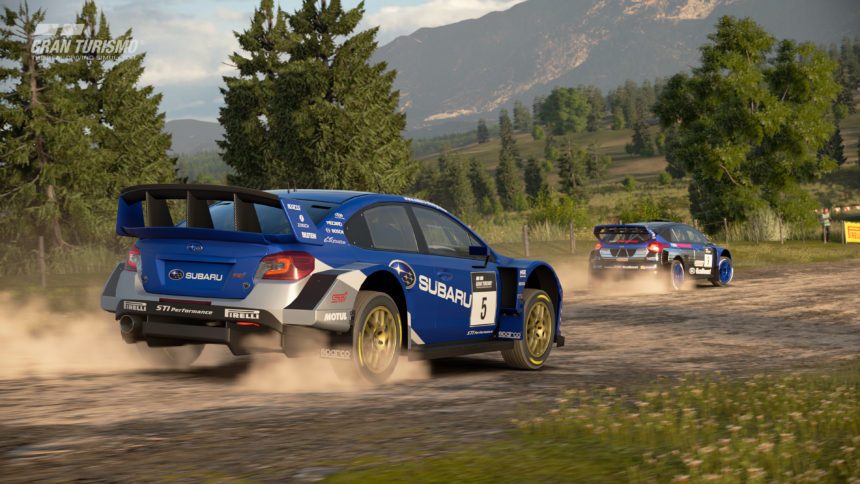 GT Sport will feature a lot of new-to-series circuits when it launches in October. Interested in getting an idea of their layouts before then? These videos showcase the East layout of Tokyo, as well as the entirety of the new Colorado Springs rally track.
These videos were part of the massive information blowout on GT Sport last month. Tucked away on IGN Japan's site, they give us our best look yet at these two circuits.
First, the bad news: what we originally thought might be one of Gran Turismo's classic night-time Special Stage circuits is in fact Tokyo East. Yes, that was always the likely answer, but there it is. That's not a problem though, which brings us to the good news: there's definitely a sense of those classics in the layout of this new one.
The lap starts in a tunnel, on the long, long straight that dominates the layout. Turn one is an uphill right, bringing to mind the classic SS Route 11 from the first Gran Turismo. The second turn takes players back down, before heading into a winding section similar to Clubman/Special Stage Route 5. The section of track just after the third sector, for instance, feels very much like the section of Clubman where it splits off from SSR5 — except the turn to the right afterwards.
The lap wraps up with a tight 180-degree hairpin before emptying onto that main straight. It's a combo straight out of the PS3-era SS Route 7 circuit.
We noticed two big changes here. First is the more undulating track surface of this Tokyo East layout. The Tokyo Expressway track in the beta — now re-named Central Outer Loop — had very deliberate gradients. The East course features plenty of slight dips and cambers in corners, which should present a challenge when running at the ragged edge.
Secondly, the East layout is mercifully wider for nearly the entire lap. Without any run-off areas or room for error, Tokyo COL could become mayhem in faster cars. The East track offers plenty more passing opportunities, which should make it more exciting for racers and spectators alike.
Oh yeah, and we get our first look behind the wheel of the new Atenza Gr.3. The Mazda race car was one of the handful that Polyphony Digital unveiled at E3 2017.
First spotted last month, Colorado Springs is another of GT Sport's rally circuits. It's a tighter, shorter track, clocking in at well under two minutes in the Gr.B Subaru. In these Polyphony-designed rally racers, players will need to exercise a lot of self-control. Put simply, full-throttle bursts won't last more than two or three seconds here, outside of the not-quite-a-straight near the end of the lap.
Set at night, the video shows off Colorado Springs to dramatic effect. The Subaru and its Audi Pikes Peak buddy swap spots throughout the race, with headlights casting long shadows across the dirt. It's a near-constant up and down too: far more like Sardegna than Fishermans Ranch, the first rally track shown for GT Sport.
When we got our hands on GT Sport at E3 back in June, the media race finale was held at Sardegna. While rallying in the game certainly doesn't resemble real-world rallying (it's more like a hybrid of circuit racing and rallycross), it nonetheless was fun when paired off with a good group of people. Those Polyphony guys aren't pushovers…
Rally racing was never available in the GT Sport beta earlier this year. We're looking forward to seeing how it's integrated into the game's Sport Mode when it launches mid-October.
Hat tip to GTPlanet member dogw10 for spotting these videos!
More Posts On...