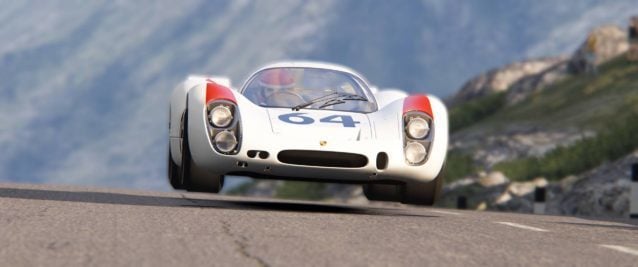 The end is nigh. While there's no impending doom on the horizon, the final Porsche Pack is due for Assetto Corsa this month for PC players. With it comes the end of this saga of well-received add-on content representing one of the most winningest manufacturers in motorsports history.
Quick refresher: back in October Steam spilled the beans and revealed the contents of the Porsche DLC plans in one fell swoop. The leak no doubt made purchasing the Season Pass all the more easier for those anxious for a taste of what the Stuttgart manufacturer would bring to the game, all without having to guess what was in store.
Never failing to miss his mark, Kunos' Marco Massarutto has taken to his usual positioning on Facebook, and has once again begun the "hype train" for the final episode releasing later this month. For those that may have forgotten, here's the rundown of everything players can expect to find in the third and final pack, just in time for the holidays:
911 GT3 Cup 2017
911 GT3 RSR 2017
911 GT3 R 2015
919 Hybrid 2016
908 LH
917 K
911 R
Xbox One and PS4 owners are still peering over with envy as they patiently await the arrival of the second pack released last month. Though it isn't all bad, PS4 players are currently enjoying the contents of the inaugural pack. Xbox One players on the other hand have to wait just a little while longer after Kunos ran into some problems preventing the release of the content.
The final pack looks to end this series of DLC with a considerable bang and is heavily focused on Porsche's motorsport machinery. Arguably the two most interesting cars in the pack are the 908 LH (Langheck, German for "long tail"), making its video game debut, and the 917K that hasn't been spotted in a video game (by official means) since Need For Speed: Porsche Unleashed back at the turn of the century.
Observant on-lookers may have taken notice of what appears to be a new location of some kind in the 908 image. Could we be in for another fantasy location like Black Cat County, or is this something else entirely? Keep an eye peeled to GTPlanet as we're just over two weeks away from release.
More Posts On...