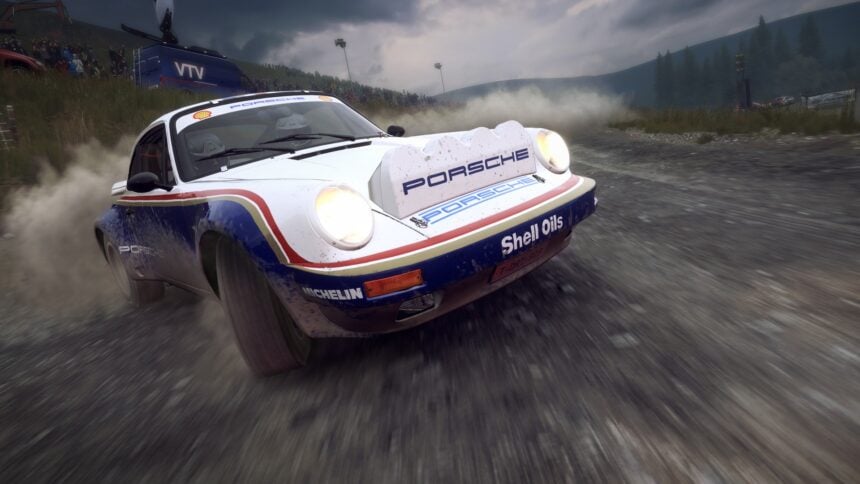 Codemasters has brought back one of the most challenging locations in its latest DiRT Rally 2.0 update. Wales Rally is once again part of the lineup, available as DLC for all platforms.
Wales combines two of the most terrifying aspects of a rally: high speeds and low grip. The heavier gravel that makes up the stages encourages cars to get sideways — something that should make dodging the roadside logs even more difficult. There are plenty of jumps and off-camber corners to throw your car off kilter too, of course.
Wales arrives in the middle of Season 2 of DR2's post-launch schedule. It's a traditional rally location sandwiched between a bunch of rallycross content, including June's Latvian course and next month's Germany. The car additions are also focused on rallycross, though the duo added a fortnight ago — the Porsche 911 SC and Lancia 037 — aren't. The question, then: which to take to Wales first?
Wales Rally is available as a standalone piece of DLC, or as part of Season 2. That, as well as Season 1, is included in the DiRT Rally 2.0 Deluxe Edition. Check your local preferred digital store front for the price.
More Posts On...