There's only three names left to book their places in the 2020 FIA Gran Turismo Online Championship World Final, and on Sunday December 6 we'll find out who they are.
Two of the three Regional Finals are done and dusted — and each had exciting conclusions for their own reasons. All that remains now is the Asia-Oceania final, and it should be pretty closely contested. The races have already taken place back in November, but the results remain a secret until Sunday's broadcast.
It's a very recognizable line-up for the most part. In fact, the entire podium from this year's only World Tour, February's event in Sydney, is in the final 16, with champion Takuma Miyazono, second-place man Cody Latkovski, and third-place Jonathan Wong all in the mix. Miyazono's presence actually creates a complicating factor: he's already qualified through that Sydney win, so if he places in the top three, the fourth-place driver will also qualify.
The Asia region has quite some depth too. Ryota Kokubun will also race on Sunday, and he's twice proven unbeatable in Tokyo by winning the last Asia-Oceania Regional Final and the World Tour Tokyo event back in 2019.
There's also two world champions, in the shape of Tomoaki Yamanaka and Kanata Kawakami. They were part of the teams which won the Manufacturer Series finals in Monaco in 2019 and 2018 respectively, and are highly experienced in these events.
One driver with a lot less experience is Emily Jones. The Australian will become the first female driver at any FIA Online Championship finals event when she races on Sunday, and will hope to be one of the three drivers to make it through to the World Final. She's one of six drivers making their finals debuts at this event.
In total there'll be three races on the stream. The racers will start with a Gr.B race at Red Bull Ring — which was lightly chaotic last time it was a finals event — and then a Gr.3 race at Mount Panorama. Though valuable, these two races won't decide anything, as the final race is a double-points affair. This will be the traditional X2019 showdown, this time at Fuji Speedway.
All the action starts at 1300 UTC on December 6 (convert to your time here), and you can watch it in full below:
You can also watch the live stream with commentary in different languages, if you prefer:
Competitor Guide: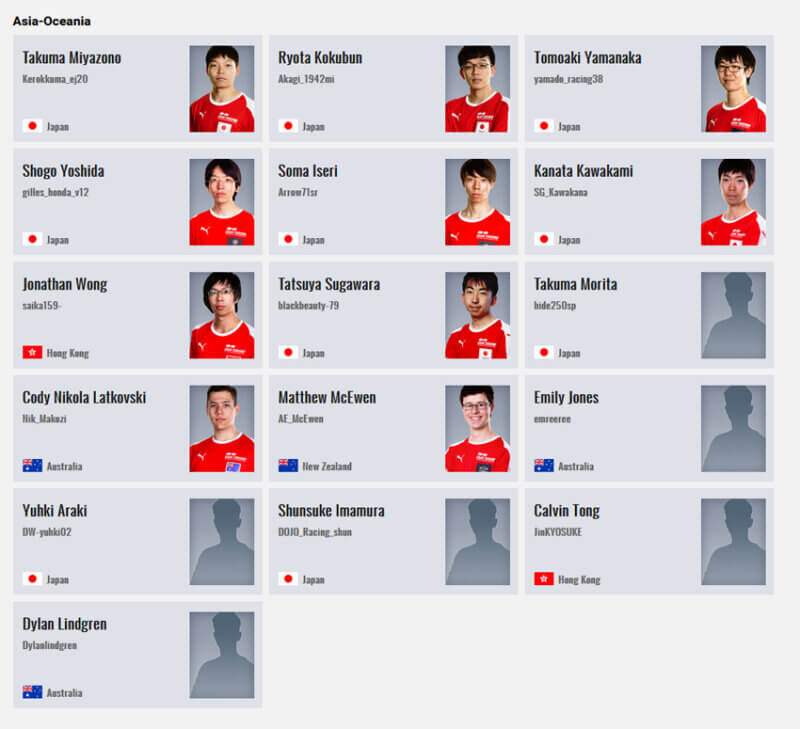 See more articles on 2020 FIA GT Championship World Final.