It's time again for one of the greatest spectacles in racing, the 24 Hours of Le Mans.
Perhaps the highlight of this year's event is its star-studded cast. In LMP1 F1 extraordinaires Fernando Alonso and Jenson Button will go head to head in the top class. A small step down in LMP2 will see the likes of Juan Pablo Montoya and Felipe Nasr. Finally, in LM GTE IndyCar points leader Scott Dixon will jump behind the wheel of a Ford GT.
All in all, 60 cars will set off at the start of the 2018 24 Hours of Le Mans. However, this year's race is surprisingly light on factory teams, especially at the LMP1 level.
Unlike last year where we saw Toyota and Porsche duking it out, this year it's just Toyota. With Porsche suspending its Le Mans program due to budget issues, it won't be on hand to defend its title. This leaves it up to the private teams to take on the top dog, a first since 2007.
Due to this, Toyota is a clear favorite to take home the overall victory. However, last year it did encounter problems with two of its three entries. While one of its TS050 cars went on to finish the race, the best it could manage was eighth place.
The year before was arguably even more heartbreaking, as the lead Toyota broke down on the last lap. Naturally, all eyes will be on the Japanese manufacturer, as Toyota could become only the second manufacturer from the nation to win at Le Mans (after Mazda).
The factory effort is still alive and well in the GTE class though. Entries from Ford, GM, BMW, Porsche, and Aston Martin will all make up the field. Fans of the latter can even enjoy a rare Vulcan exhibition race this weekend.
Hopefully, this top-class drought is only for a few years, with the return of hypercars in 2020.
The 800lb gorilla in the room is the balance of performance (BoP). Created to allow for closer racing and great competition, it seems this year teams are questioning it.
In an interview with Motorsport.com, BMW Team MTEK boss Ernst Knoors had this to say:
We don't think that's going to make a big difference. The aim is to level the playing field, so it's difficult to understand how this has been calculated.
Hopefully, the BoP changes for the 2018 race will work as intended. However, expect some angry teams if things don't go as planned.
The 86th running of the 24 Hours of Le Mans kicks off at 1330 GMT. Below, we've compiled a list of places to follow the race so you can keep up with all the action.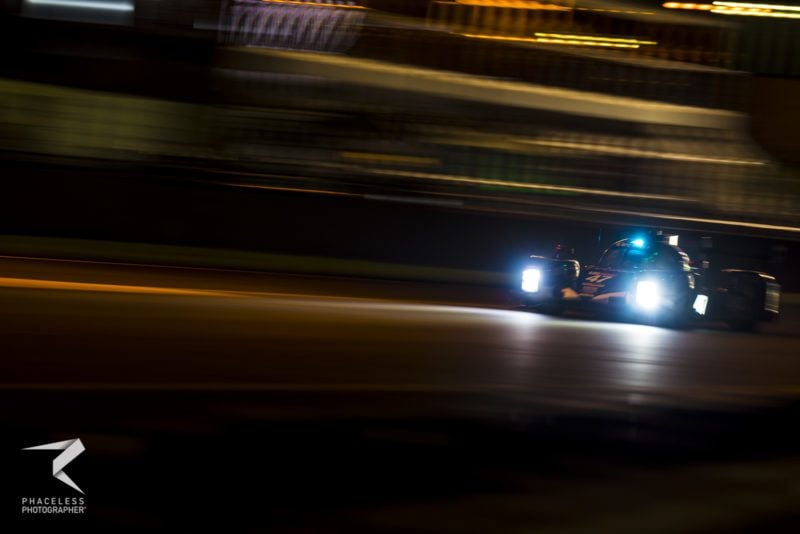 Live Broadcast
Americans can now finally watch all 24 hours of the event on one channel. No more flipping furiously so you don't miss a second of the race. However, you do need cable if you want to watch.
The event kicks off at 0900 EST on Velocity.
In the UK, you can catch all the action on Eurosport.
Streaming Services
If you're like many Americans, you might not have cable. If this is the case we have you covered, at least to some degree.
Due to geo-restrictions, you can't watch the live feed of the race. However, Motortrend On Demand has several in-car streams you can watch. The catch is, the service is $4.99 a month. But fortunately, there is a two-week free trial. This means you can sign up now and cancel after the race.
If you're outside the US though, you can buy a stream from WEC itself for $12.
Audio
As always, if you want to just listen to the race you can check out Radio Le Mans.
Guides
With all the private teams running this year, a spotters guide is handier than ever. Thankfully, Andy Blackmore Design and WeatherTech have an awesome PDF that covered everything you need to know.
Featured image courtesy of Phaceless Photographer.
More Posts On...