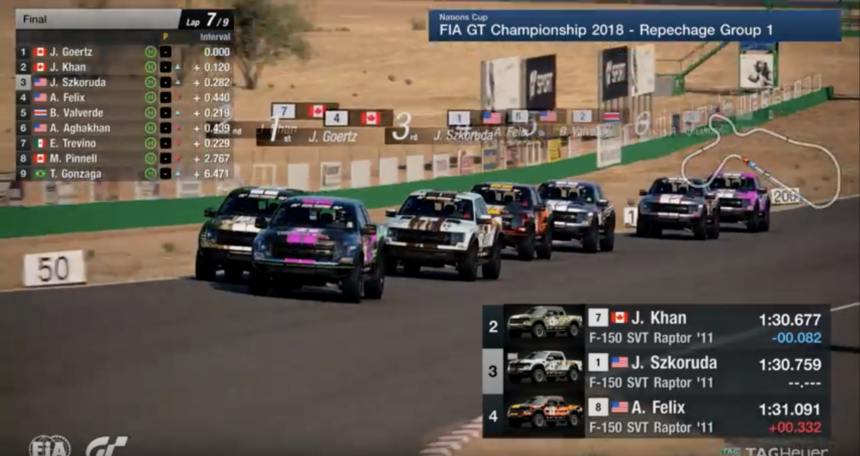 When the Americas Regional Finals for the FIA-certified GT Championship were broadcast from Las Vegas two weeks ago, only brief clips of the World Final qualification races — also known as the "block" and "repechage" races — were shown on the live stream. Instead, the stream focused on the resulting top 10 drivers and their three final races to determine the regional champion.
We covered all the races in our report on the Americas Final, but of course, it's not quite the same as watching the real thing. In terms of the overall competition, these are the more important races as they ultimately determined who advanced to the World Finals.
Fortunately, Polyphony Digital has now published all five qualifying races, with their original commentary, to their YouTube channel.
You can watch each race in full below to get you prepared for the World Finals, which kick off this Friday, November 16, in Monaco.
Just in case you haven't seen the results from the Americas Finals or our interview with the regional champion, we won't spoil the results…
South America Block:
Central America Block:
United States Block:
Repechage Group 1:
Repechage Group 2
More Posts On...