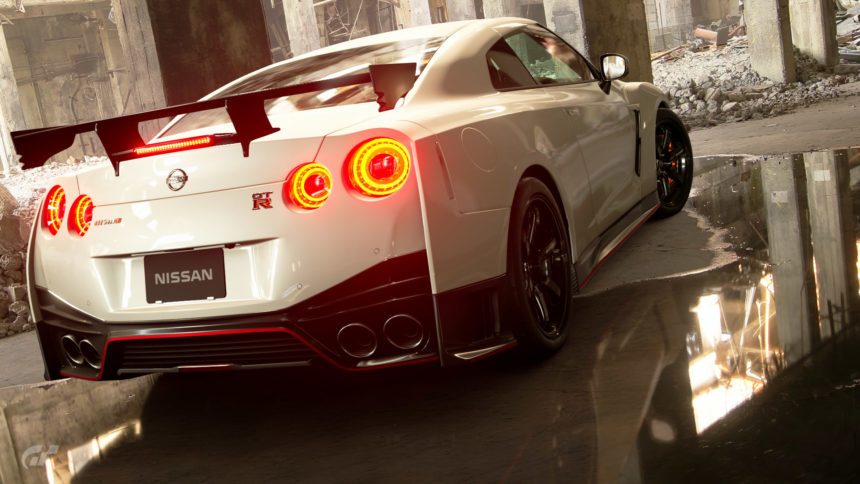 The inaugural GT Sport FIA Championships get underway today. If we had to guess, Nissan will be a particularly popular choice in the Manufacturers Series. That's because four lucky (and quick) players will win a trip to Japan.
Nissan is upping the ante with an all-expenses paid trip to the NISMO Festival at Fuji International Speedway. In addition, the quartet will get to visit the Polyphony Digital headquarters in Tokyo. Other prizes include a Nissan track experience at Silverstone, exclusive team clothing, coaching from GT Academy mentors, and more.
There's two ways to aim for that grand prize:
Nissan GT Sport Cup – Global
This one's pretty straight-forward, actually. Be fast. Be very, very fast. Make sure you pick Nissan as your marque of choice in GT Sport, and then be the fastest driver for the brand in your region (the Americas, Asia/Oceania and Europe/Middle East). Easy peasy, right?
Wrap up the regular seasons at the top of the Nissan pile, and you'll find yourself heading to Japan. You'll also win the afore-mentioned clothing and coaching, the latter of which should serve you well in preparation for the World Final.
Nissan GT Sport Cup – Europe
The Europe cup only has one Japan trip on offer versus the Global cup's three, but there are other prize up for grabs.
Here, you've got a little more leeway: in June, July, and August, the top 12 Nissan drivers across Europe will all qualify. That's 36 spots available, and all 36 will head to the final round of the Blancpain GT Series Endurance Cup in Barcelona in September.
The three dozen online qualifiers will find themselves mixing it up with an additional dozen wildcards from the site of the race itself. After a series of races, the top player will win the big Japan trip.
There's some added perks for the monthly winners, too. The fastest Nissan drivers in each of the three months will win a special Nissan track experience at Silverstone in the UK.
Need more info? Be sure to read all the details on the official Nissan GT Sport Cup website. If you want a taste of the NISMO Festival itself, why not get it from GT Academy grad Bryan Heitkotter?
Good luck to all that take part!
Featured image courtesy of DatNoiseV12.
More Posts On...