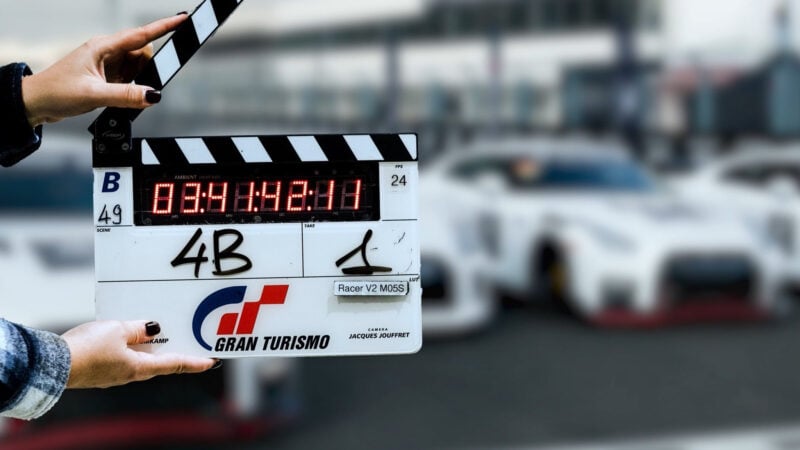 One of the bigger stories surrounding Gran Turismo in 2022 is production finally beginning on the long-awaited movie of the same name.
Though not a title that lends itself particularly to dramatization, the move is actually based on the story of one of the game's most well-known players: Jann Mardenborough.
Mardenborough won the Nissan/Sony GT Academy event in 2011 to become a professional racing driver, going on to race in the top class at Le Mans and the Super GT series in some of the fastest closed-cockpit cars anywhere in the world.
Gran Turismo series creator Kazunori Yamauchi is part of the executive production team for the movie, and he was able to answer a few questions about it during the Gran Turismo World Final in Monaco.
Speaking in a round-table interview, Yamauchi noted that "Gran Turismo now has a 25-year history and it has now become a big brand in the automotive industry that is recognized". The recently revealed Ferrari Vision Gran Turismo, from probably motoring's biggest brand, is strong evidence in favor of that.
"It's not a big brand in general terms overall", he adds. "People who like cars know about Gran Turismo. But people who aren't into cars, they don't know about Gran Turismo".
The movie then is a way to remedy that. "It will definitely be an opportunity for those people who aren't interested in cars to find out about Gran Turismo", comments Yamauchi.
Certainly the cast should prove something of a draw. Among the actors already confirmed are Orlando Bloom, who has starred in two of the highest-grossing film franchises out there — Lord of the Rings and Pirates of the Caribbean — and Stranger Things and Marvel Cinematic Universe star David Harbour.
Marvel/DC franchise-hopper Djimon Hounsou, who has also appeared in the Fast & Furious series, is also on board, while the Mardenborough role — whether named as such or just inspired by — is filled by young "See" star Archie Madekwe.
Yamauchi has also had the opportunity to contribute to the Jason Hall-led script. "Fundamentally, the picture is made by Sony Pictures, so I have only given feedback to the script they have given me a few times", he comments, before adding a note that will ring with all car-movie fans.
"I'm sure you've seen racing movies before but it's difficult to figure out what to do at the climax of the movie — and for some reason they are shifting up! I told them 'please don't do that'! In turn I gave him an idea, and it's an action that will be key to the last parts of the movie for the main character, but other than that I can't say any more!"
Filming is well underway on the title now, with some action scenes filmed at the Hungaroring earlier this month. Neill Blomkamp is directing, and Gran Turismo is scheduled for release on August 11 2023.
See more articles on Gran Turismo Movie, Interviews, and Kazunori Yamauchi.