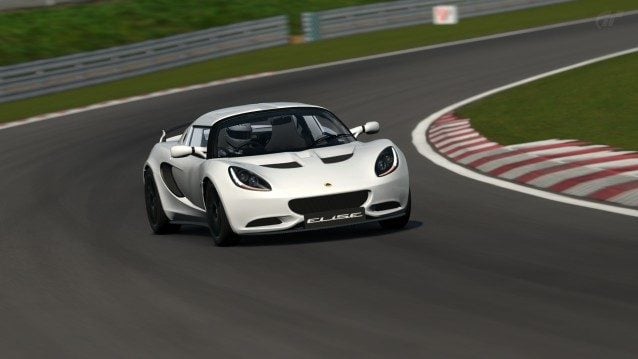 New seasonal events are now available in Gran Turismo 6. This week's events are the usual fare, a combination of challenge events with varying degrees of difficulty, featuring NASCAR racing machines, non-race cars, and lightweight British cars of the non-racing variety.
This week's prizes are all about flexing muscle, whether it be an American V8, caged racing DNA, or breaking a dynamometer. The challenges are as follows, and remember to stop by our GT6 Seasonal Events forum for in-depth analysis and discussion, tips and tricks, and much more.
All events will be available through April 6th, 2015 at 0300 GMT/UTC.
Beginner Level NASCAR Challenge
Daytona Int'l Speedway, 5 Laps
620PP Max, Racing/Hard compounds or less
Gold: 300,000cr; Silver: 180,000cr, Bronze: 150,000cr
Gift: Gold: Charger 440 R/T '70

Silver: GT OLD GENERATION 004-W
Bronze: GT CHROME 005-C
Intermediate Level Non Race Car Challenge
Eiger Nordwand G Trail, 3 Laps
Normal cars, 500PP Max, Dirt tires
Gold: 380,000cr; Silver: 228,000cr, Bronze: 190,000cr
Gift: Gold: RS200 '84

Silver: GT METALLIC 007-W
Bronze: GT FLUORESCENCE 006-W
Expert Level British Lightweight
Special Stage Route 5, 5 Laps
Normal cars, 520PP Max, Sports/Hard compounds or less
Weight: 1200kg Max
Gold: 540,000cr; Silver: 324,000cr, Bronze: 270,000cr
Gift: Gold: Cerbera Speed 12 '00

Silver: Matte Red
Bronze: GT JAPANESE 004-W
More Posts On...
The original comments for this post are no longer available.