GTChannel filmed a segment of their online show at the recent GT6 Willow Springs preview event, where Polyphony Digital and Toyota officially debuted the game's new GPS Data Visualizer and CAN-Gateway ECU.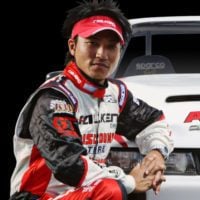 Dai Yoshihara, Formula DRIFT champion and host of Behind the Smoke, pushes the new technology to the limit, showcasing its ability to not just re-trace your path around the track, but its ability to simulate more complex vehicle behavior such as the slip angle, even at high speeds.
I had the opportunity to ride along with Dai for a few laps of the Streets of Willow course, and to say he's "good" is an understatement. He's a true master of car control, and the Data Visualizer's ability to digitize that skill so that everyone can see it and play against it in the game is a very interesting prospect.
For more, check out my own hands-on impressions with the GT6 Data Visualizer.
More Posts On...