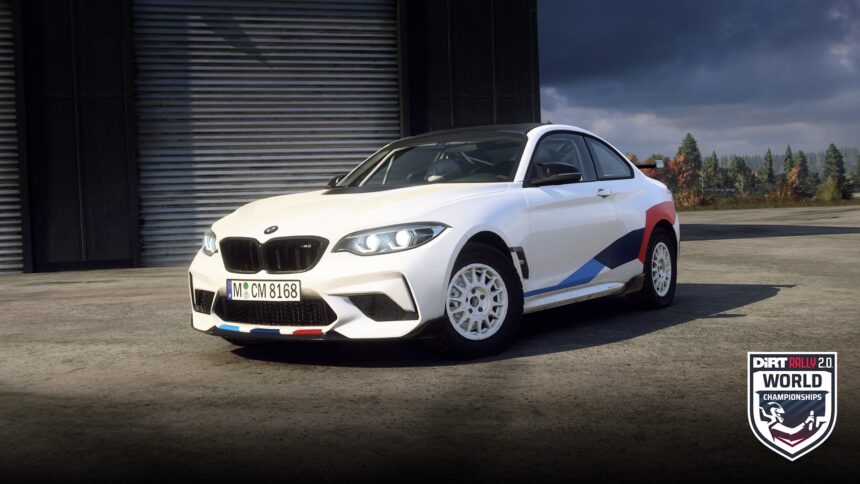 The latest version of Codemasters' DiRT Rally 2.0 is now available on all platforms.
Version 1.8 comes just one week after Season 3 DLC began with a turn-of-the-century rally duo. It introduces numerous new features and fixes, including a powerful, modern rear-driver to tame and a dedicated esports feature. Read on for all the details.
New Free Car: BMW M2 Competition
You've already seen it at the top of the page: BMW's 400hp M2 Competition has joined the DiRT Rally 2.0 roster.
The turbocharged coupe will be available to all players in most of the game's modes. However, if you want access in My Team, you'll need to put in a wee bit of effort. It's pretty straight-forward: simply set a qualifying time in the new DiRT Rally 2.0 World Championship and you'll earn your very own M2 Comp. With this exclusive version, you'll be able to perform upgrades, and it gets free car repairs.
New Game Mode: DiRT Rally 2.0 World Championship
DiRT Rally 2.0 officially joins the ranks of sim racing esports competition with the v1.8 update. The whole thing begins next week, with a $10,000 prize pool up for grabs for the fastest digital rally racers.
Starting September 10, players on all platforms will compete on specific class and stage combos. We've got the full details of the esport competition coming in a separate article.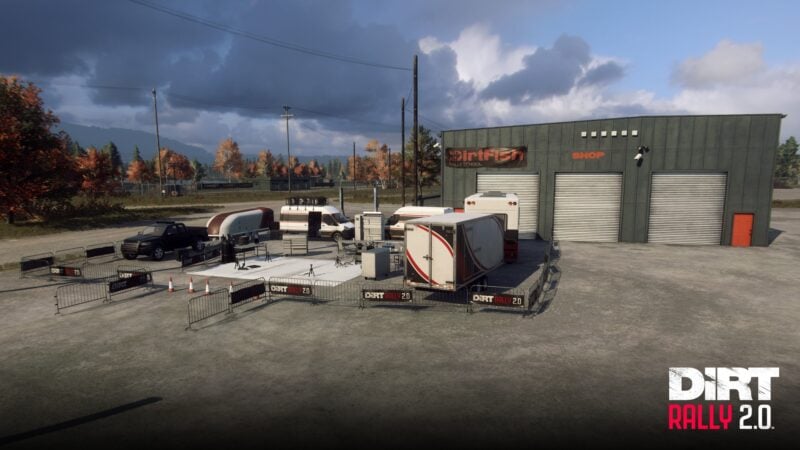 DirtFish Availability, Club and VR Fixes
Last month the Codemasters crew added the open DirtFish stage as a Test Drive option. For September players can now access it in Freeplay.
The team has also addressed issues with another recent addition: VR. Many fixes for the Oculus-powered version of DR2 land with 1.8, including the ability to launch the game in either VR or 2D modes, separate graphics presets, and improved UI readability.
You can check out the patch notes here.
More Posts On...