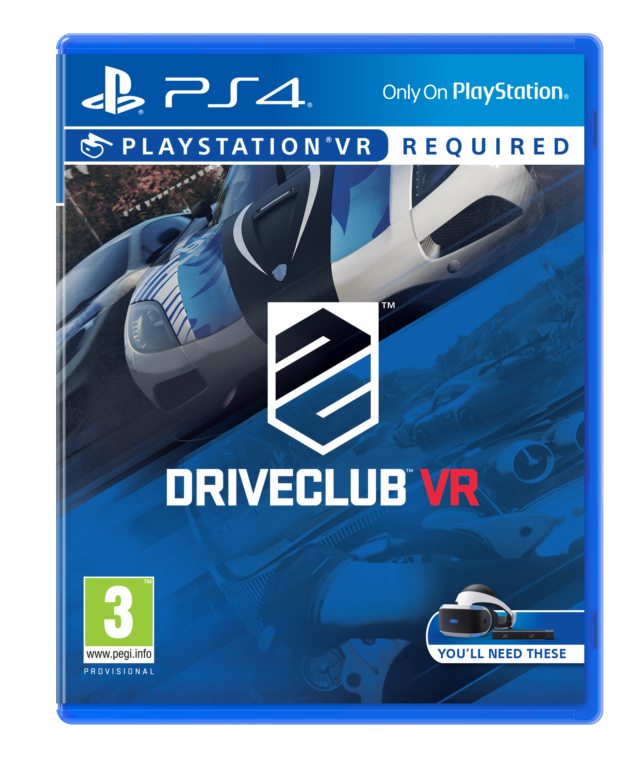 The DRIVECLUB VR saga is finally over. This morning at Gamescom, Sony confirmed the existence of the game and that PSVR players can expect to pick it up before the end of 2016 in a blog-post on the official Playstation EU blog.
However, as many speculated – the game will be an adapted version of the original and not simply an upgrade to the existing title.
DCVR will include some new tracks and new modes to keep the game fresh for those who may have already jumped in when it launched on PS4 two years ago. The title is set to feature over 80 vehicles and a selection of old and new tracks to race on.
From screenshots so far, we can see that Scotland, Norway, India and Japan will all feature. Paul 'Rushy' Rustchynsky confirmed on Twitter that there will also be 5 new urban locations to experience, A list of the new content to expect was posted on the PS Blog:
Game modes: Online virtual reality multiplayer race modes and an action-packed single player career are joined by drifting and time trial challenges
Tracks: New and classic Driveclub tracks are brought to life through the power of PlayStation VR, including five all-new Urban locations
A closer look: Every car is recreated with immaculate detail for players to explore up close with Inspection Mode
Cruise control: A little time to kick back, open the throttle or just coast and explore any track, in any country at your leisure in Cruise Mode.
Virtual passenger: An immersive thrill ride through exciting replays of hot laps as players watch themselves handle their greatest challenges from a unique viewpoint in Passenger Mode
Rustchynsky also revealed to GTPlanet via Twitter that this title was developed by the same team who made the original DRIVECLUB, formally known as Evolution Studios. So, expect the same level of quality and polish when the game comes to Virtual Reality.
It is not yet clear whether dynamic time or weather will feature, but from official screenshots we can see that there is at least time-of-day settings to fiddle around with.
Additions like the inspection and passenger modes will definitely add to the eye-candy aspect of the game whilst taking advantage of the Playstation VR.
One aspect to take note of, is that this seems like a standalone title rather than an upgrade available to existing DRIVECLUB owners – those wanting to experience VR in the game will need to purchase the VR edition separately. DRIVECLUB VR will release in 2016 with an exact release date to be confirmed.
See more articles on Driveclub and Driveclub VR.