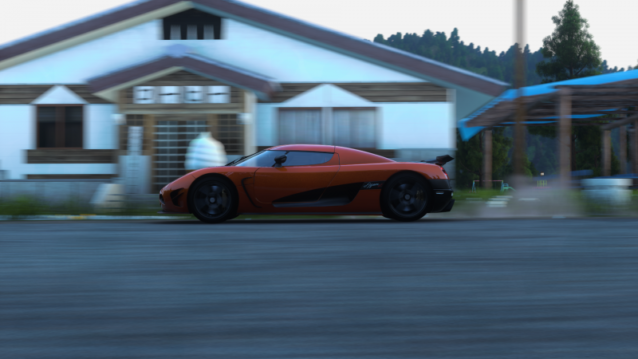 Driveclub's final content update was a brilliant send-off for the title. Launched at the end of last month, 15 new Urban circuits taken from Driveclub VR (complete with reverse variants) joined the game's track list for free to conclude an incredible post-game support cycle. The tracks themselves are very impressive although short, giving some much-needed love to city-based environments.
We've picked out our personal favorites from the new additions and gave them a test drive for your viewing pleasure, taking some of Driveclub's best cars on the road to show them off similar to our DiRT Rally 'World Tour' earlier in the year. Let's have a look, shall we?
Canada – Port of Vancouver 1 – Nissan GT-R R34
Port of Vancouver is the first stop on our World Tour and the Canadian circuit is a high-speed throw-around suited to performance and sports class cars. The most notable element for Port is that most of the corners can be taken without needing to slow down considerably — providing you nail the racing line. The Skyline in particular illustrates this here thanks to it's nimble handling and high levels of grip.
Japan – Gujo 1 – Mercedes AMG GT3
Gujo took a while to grow on us. At first, we didn't really feel like the track flowed correctly, as it doesn't really feel like it builds through momentum. However, after a few more laps the genius of this track hit us and what better way to showcase it than a GT3 monster?
The Japanese track has more of a mixed environment with half taking place in more typical Driveclub environments and the other half set in a small village. This means you get a lot of right-hand turns and few high-speed sections. Once you identify the driving line, it's a blast to push cars to the limit on.
India – Ashii 1 – Lamborghini Diablo SV
Out of all the new circuits, Ashii is a fan favorite and it's easy to see why. As far as how urban an environment can be, this twisty delight is all about the city. Taking place in a favela-like area, the circuit contains plenty of incline changes and S-bends to navigate through.
Although some of the hairpins are just asking for multiplayer chaos, they still make for some nice driving. The Diablo SV's engine sound bounces perfectly around the claustrophobic streets: music to the ears of any car fan.
Chile – Iquique 1 – Renault Alpine A110-50
Whereas most of the Driveclub urban environments have focused on finding a balance between speed and technicality, Iquique is all about straight-line racing with the occasional turn just to make sure it completes a loop. Although not the most fun for hot lapping, the track lends itself to close wheel-to-wheel racing in multiplayer and for that reason it's a personal favorite of ours.
We also really enjoy the locale and lighting as it nails the climate of where it's based upon. The Alpine is especially quick in it's class, so it's a good choice here.
Norway – Bryggen 1 – Ferrari FXX
Rounding off our tour with a trip to Europe, Bryggen in Norway is a definite looker. The Wintery atmosphere and Christmas decorations hanging from the city buildings give a comfort no other track can match. Don't let your guard down though, as you have to navigate some exceedingly tight right-hand bends and hairpin corners throughout.
The Ferrari FXX is as suited as anything to take on this track and it's a dream to drive in the technical and speed sections. Bryggen is a clear winner for us when it comes to the best new circuit in the game. Photo lovers will also get their fill from the varied locations on show.
With that, the Driveclub tale comes to a likely close. Despite sensational post-release support and a rise from the ashes of doubt, Evolution Studios was still closed down and any plans for the franchise from Sony seems unlikely.
A final content update larger than most games receive at all sum up what a hidden gem Driveclub became: a favorite for photography buffs, a wonder for the graphics lover and a change of pace in the ever sim-dominated racing genre.
Although not everyone's cup of tea, DC will always have a special place in my gaming memories for the on-track greatness it provides. The last slew of tracks certainly kept up that trend until the very end.
See more articles on Driveclub Game Updates and World Tour.