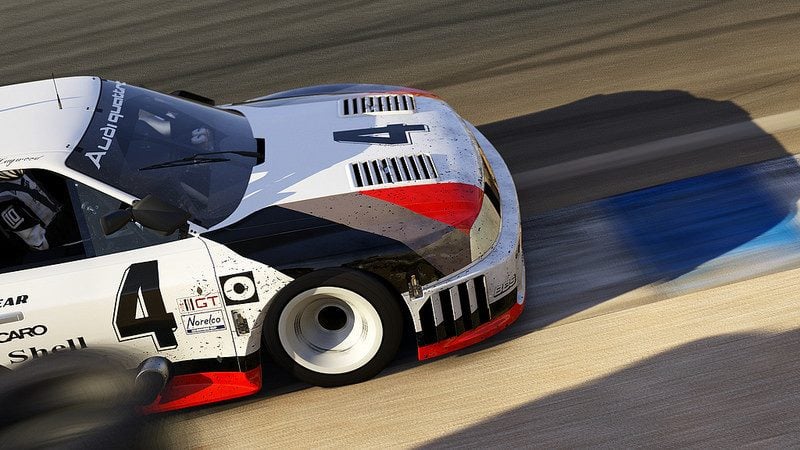 – Audi 90 quattro IMSA GTO, January 1st, 2016, courtesy of ClydeYellow.
In an announcement on Xbox.com, Xbox Wire has announced the official sales figures for Forza Motorsport 6. As of January 4th, 2016, Forza Motorsport 6 sales exceed 1 million units.
While currently behind Forza Motorsport 5 which was touted as "the fastest-selling racing game in Xbox history" back in 2014 with roughly 1.3 million units at the time and exceeding the 2 million mark in lifetime sales, Forza 6 has still sold considerably well given it was accompanied by other established heavy-hitters in September 2015.
It's worth illustrating that these figures continue a worrying trend carried throughout 2015 that has affected the whole of the racing game genre, with the only exception being Mario Kart 8 that moved 5.87 million units as of June 2015. Gran Turismo 6 sales are currently stated to be less than 5 million, narrowly placing it ahead of Gran Turismo for the PSP by only a small margin.
While it's increasingly difficult to outright state whether these figures are good or bad without knowledge of the projections set by Turn 10 and Microsoft, the game missed making it onto NPD's "Top 10" list for September. However, it's worth acknowledging that NPD only tracks new games sold at retailers and doesn't account for digital purchases.
That's a rather important distinction as the Ultimate Edition for the game—which, among other inclusions, granted an early access period of 5 days ahead of its September 15th release date in 2015—is only available as a digital purchase. Needless to say, congratulations are in order to Turn 10 Studios for surpassing the coveted 1 million mark all the same.
The original comments for this post are no longer available.