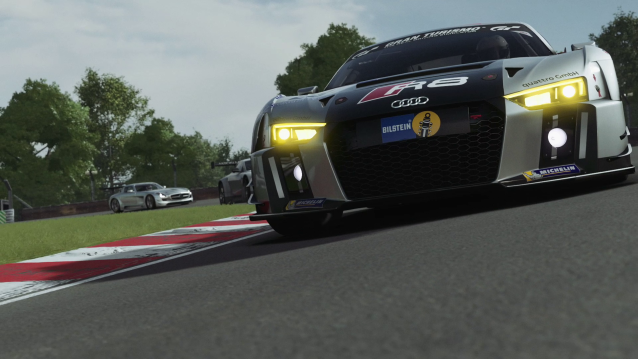 Playstation VR's reveal has lead to massive pre-order numbers for the core device and related peripherals (such as the mandatory Playstation camera). Outside the hardware aspect of VR, an area of interest is the software that will have support for the headset.
It looks like consumers have voted with their wallet on what title they want to experience PSVR with the most – Gran Turismo Sport.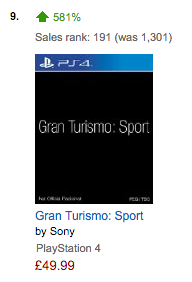 Placing 9th on Amazon UK's 'Movers and Shakers' list, GT Sport has seen a 297% (it's now up to 581%) pre-order growth since Playstation VR was revealed, as spotted by ThisGenGaming. This is particularly impressive given GT Sport's non-existent presence in Playstation VR's big blow-out of information.
Many other titles were shown off and touted with the new hardware, and yet the strength in one of Sony's core IPs shone through – once again highlighting just how strongly the gaming community want Polyphony Digital's first offering for the PS4. Hopefully this sends signals to Sony that capitalizing on this in the near future is a good idea!
Since its reveal, GT Sport has been strangely absent from all Playstation communications, and the last messaging stated the title was headed for a beta in 'early 2016' with an overall 2016 launch window. Recent rumours have worried fans however and perhaps this vested interest in the title, backed by buyers' intentions to purchase, will give Sony the push to give us more information soon.
More Posts On...
The original comments for this post are no longer available.