A recent report from a hedge fund has suggested a new sales figure for Polyphony Digital's Gran Turismo Sport. It's a big one too, with the copy total coming in at an estimated 8 million.
That headline figure comes about midway through a massive 102-page document called "A Stronger Sony". In it, investment company Third Point puts forward the idea of splitting Sony into smaller companies for profit. It's all quite fascinating if you're really into the business side of things. But let's cut to the chase: we're here for the gaming goods.
Needless to say, there are lot of strings attached to that 8M figure. Sony and Polyphony Digital have been notoriously tight-lipped on sales figures, only updating the franchise sales figure 13 months ago to 80.4 million units. That didn't provide a clear vision of Sport's sales though: it didn't break down individual titles' amounts, plus switched from shipped to sold-through. We were left with a (very rough) estimate of 3.3 million.
Since then, Polyphony has followed the trend towards celebrating playerbase milestones. The most recent number was 7 million players, which was back in March of this year. Before that, it was 5.5 million in July 2018.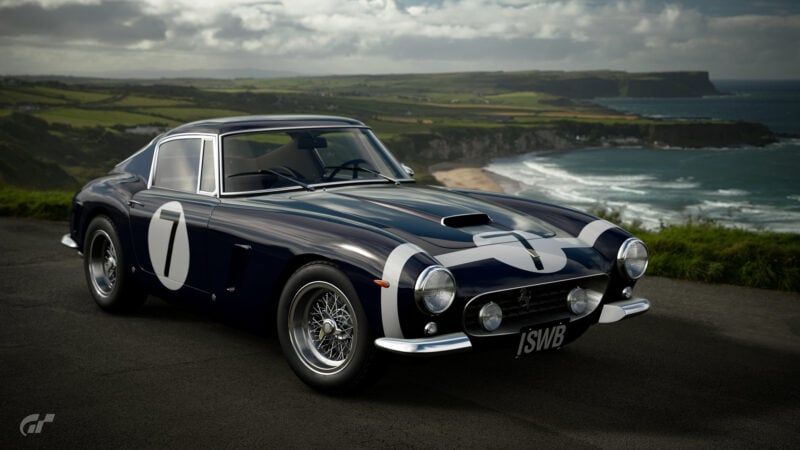 Player Counts Versus Sales Figures
Why is it important for us to make the distinction between sales figures and player counts? Because usually — but not always — sales figures are lower than player counts. So we've taken some of the other games' sales figures listed in the report and compared them to (estimated) player counts, via Gamstat:
Uncharted 4: A Thief's End

Estimated Sales Figure: 15 million (official figure: >16 million in May 2019)
Estimated Player Base: 25.7 million

God of War

Estimated Sales Figure: 12 million (official figure: >10 million in May 2019)
Estimated Player Base: 15.9 million

Horizon Zero Dawn

Estimated Sales Figure: 10 million (official figure: >10 million in February 2019)
Estimated Player Base: 15.9 million

Gran Turismo Sport

Estimated Sales Figure: 8 million
Estimated Player Base: 9 million

Gran Turismo 6

Estimated Sales Figure: 5 million (official figure: 5.01 million in August 2016)
Estimated Player Base: 6.4 million

The Last Guardian

Estimated Sales Figure: 1–2 million
Estimated Player Base: 1.9 million
As you can see, outside of The Last Guardian, many of Gamstat's estimated player bases are at least 30% higher than Third Point's sales figures. The outlier is GT Sport with only a 12% change. But that gets even smaller…
Stat sites such as Kudos Prime and Jason Guernsey pull directly from the GT Sport servers. They list the player base as somewhere around 8 million. It seems unlikely that GT Sport is operating at nearly a 1:1 sales/players ratio, even if Gamstat's trophy-based numbers aren't completely accurate.
There's another twist too, from a higher-up at Sony no less…
Shuhei Yoshida Responds To the Report's Sales Figures
Yes, the President of Worldwide Studios at Sony acknowledged the report. GTPlanet member AKps3 shared the pertinent GT Sport report data on Twitter Monday and Yoshida-san thanked him for the well wishes.
Thanks!

— Shuhei Yoshida (@yosp) June 17, 2019
Unfortunately, this isn't quite a confirmation of the sales figures. It isn't a denial either of course, which is sure to fuel yet more rumors about not only Sport's numbers, but all the games listed.
What Does It All Mean?
500 words later, what have we learned? Well, we still don't have an official statement on the sales figures of GT Sport. We found a rough relationship between sales figures and estimated, trophy-based player counts. There's nothing solid here, but it seems a safe bet that Sport has likely already outsold GT6. How much further it has to go before the release of PlayStation 5 — and maybe a launch-title GT7 — is even less clear.
The Nurburgring FIA World Tour event kicks off this weekend. Polyphony Digital has a habit of sharing stats at the live events, so we'll certainly be keeping an eye peeled for more info. In the meantime, we've reached out to Third Point for more info on its report.
Thanks to TetsuKobura for first bringing this all to our attention!
Featured image courtesy of RL_23.
See more articles on GT Sport Sales Figures and Sales Figures.