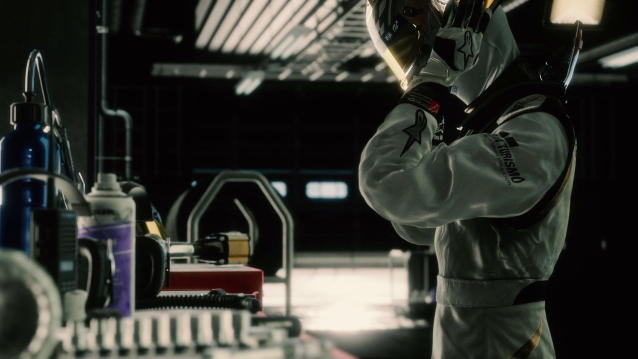 To say things have been a little wild as of late would be to sell the entire scenario short by a considerable margin. Not only are things beginning to heat up with the heavily rumored and all-but-confirmed PlayStation 4K (or is it Neo?), now it may very well appear that Gran Turismo Sport is still on track for a 2016 release window, if a recent revelation is to be believed.
The upcoming entry in the most successful racing game franchise was first revealed late last year, but since then Polyphony Digital has remained tight-lipped on the first Gran Turismo title set to hit the PS4. A public beta intending to preface the full-featured release was earmarked for an early/spring 2016 time table, but with the summer solstice quickly approaching many have been left with the assumption that the beta period, and by extension Gran Turismo Sport, would no longer meet the intended release window.
This theory gained steam when French journalist Cyril Drevet recounted his visit to Polyphony's studios in Japan in early 2016. When asked about the status of the game's release, Drevet would only comment that the current status was "complicated," ultimately alluding that GT Sport may slip into releasing in 2017.
With all of that in mind, this is where things get a little interesting. If the words of Phillipe Cardon, Vice President of Sony Europe are to be believed, Gran Turismo Sport may still release before year's end. In an interview with French website Challenges, Cardon name-drops GT Sport while referring to the year as another opportunity for software and hardware growth.
"This will be a better year for the software and a very big year for the hardware. We expect to sell many consoles yet. And then there Uncharted 4: a Thief's End, the Sony event for this year. This is our biggest release of the year with Gran Turismo and the return of The Last Guardian. And of course, the PlayStation VR arrives."
The alternative to this could quite possibly be that while the full release title has slipped into a 2017 release, the beta period was postponed to possibly coincide with the release of the PlayStation 4K. That is, of course, assuming that the refreshed machine touches down later this year. Either way, you can bet all eyes will be on Sony in seven weeks, when E3 opens in Los Angeles – and GTPlanet will be there!