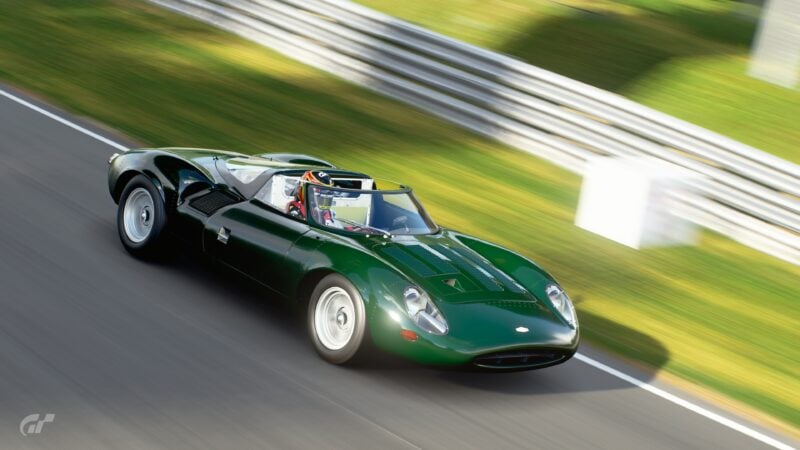 In a slightly surprising announcement on the official game website, there'll be a new update for Gran Turismo Sport coming on September 28.
According to the announcement, there'll be an out-of-sequence period of server maintenance on Tuesday, September 28, and the game update will arrive once this is concluded. The maintenance is scheduled for 0400-0600 UTC, and of course players won't be able to save their game progress once the servers go offline — and indeed until they've rebooted and installed the update.
Although Polyphony Digital is likely extremely busy working towards Gran Turismo 7's launch date of March 4, 2022, it seems that there's still some capacity to keep its current title ticking over. That said, we don't really have any idea what to expect from this update.
The update, which we'll tentatively refer to as v1.68, will only be the fifth this calendar year, and they've been primarily focused on some under the hood changes. Only one, v1.66, has brought any new content, and that was the Toyota GR 86 for use in the Toyota GR GT Cup series.
Aside from that and the very recent, small v1.67 update which appeared to only change some UI elements, the primary purpose has been to update elements of Sport Mode, and we suspect that will be the case again here.
The 2021 FIA Certified GT Online Championship's online rounds will conclude shortly before the update goes live. In fact the Nations Cup rounds have already finished, leaving only the Manufacturer Series Stage 2 Round 10 on September 25. Once they've finished, we'll likely see a fresh batch of Exhibition Series rounds, and this update could well be preparation for that.
Of course there are other potential purposes, but we'd consider new content to be a very remote possibility indeed. GT Sport could still see the addition of some of the outstanding vehicles — like the Porsche 917 Living Legend or Lamborghini Lambo V12 Vision GT — but we've seen these appearing in GT7 promotional material, and new tracks are unlikely at this late stage.
Nonetheless, the update will arrive around 0600 UTC on Tuesday September 28. Make sure you save well ahead of time, and have at least 110GB of free space on your PS4 (or PS5) to allow for the game data copying process.
See more articles on GT Sport Game Updates.