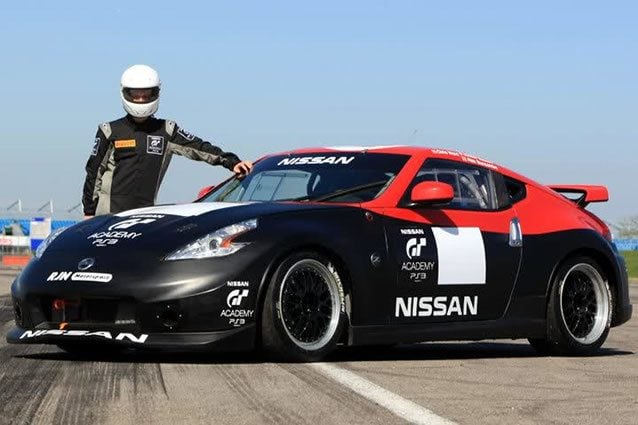 There's been a lot of attention (and rightfully so!) around winner of the first GT Academy, Lucas Ordonez, after it was announced he'd be competing in the 2011 ILMC this year. However, last year's GT Academy winner, Jordan Tresson, is also steadily making his way up the racing ladder, running in this year's Blancpain Endurance Series – a European championship which includes the challenging 24 Hours of Spa.
"The Blancpain Series gives me the perfect opportunity to grow as a GT driver. Competing in a multi-class endurance championship requires a different style of driving, as not only do you have to preserve the car for your team mates, you also have to deal with traffic and some seriously quick driving talent. The championship includes a 24-hour race at Spa, so concentration will be paramount. Seeing what Lucas (Ordonez, 2008 GT Academy winner) has managed to achieve, and following his progress at Sebring, I couldn't be more motivated for the new season." – Jordan Tresson
Tresson is competing in the series with Christopher Ward and Alex Buncombe, and they've completed their first race at Monza today. Running in the GT4 class with a Nissan 370Z, the team came just shy of a podium with a solid fourth place class result. Congratulations, guys, and good luck at next month's race in Spain!
More Posts On...
The original comments for this post are no longer available.