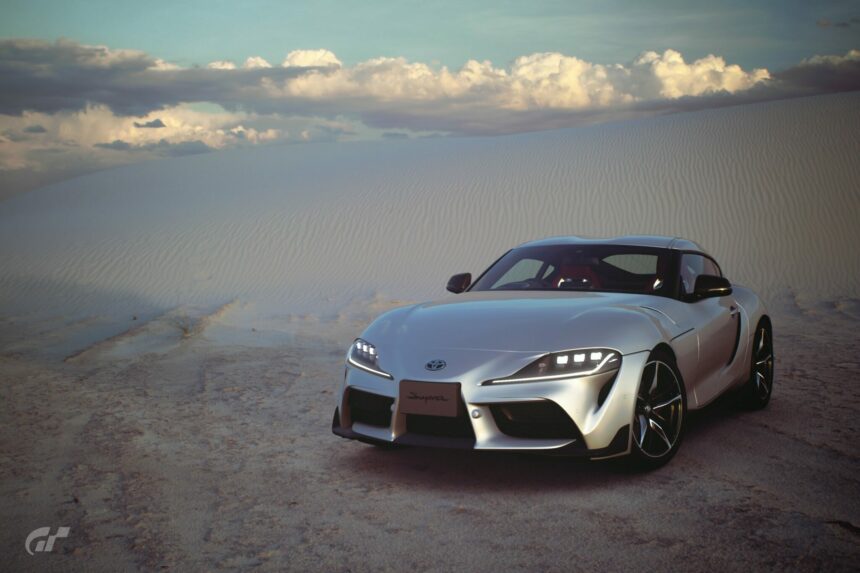 Kazunori Yamauchi has made his traditional silhouette Tweet, confirming a further content update is inbound.
The Tweet notes that the update is due "next week". That will, unusually, mean a second content update in a month, following on from the 1.34 update on March 5.
This also seems to confirm the March 28 date from earlier in the month. The official Super Formula magazine published that date as when GT Sport would add the SF19 Super Formula cars to the game.
Yamauchi's Tweet is as follows:
Update is coming next week. アップデートは来週に来ます。#GTSport #GranTurismo #PS4share #FIAGTC pic.twitter.com/2DTPtjNxcE

— 山内 一典 (@Kaz_Yamauchi) March 23, 2019
Of the five cars in the image, the bottom two are already accounted for: the Honda and Toyota-engined Dallara SF19 Super Formula.
The three others are no more mysterious. We've seen all three during the Paris World Tour event last weekend. They are the Ferrari 250GT Berlinetta and Lamborghini Countach 25th Anniversary, as driven by Mikail Hizal and Nicolas Rubilar during the Nations Cup, and the Lancia Stratos spotted on-screen during the Toyota Trackside Talk.
As usual, there's no word on what other content will arrive with these new vehicles. There's certainly a good chance of a new circuit, given that a track always accompanies a car pack. The 2019 Nations Cup Stage 1 schedule also contains a "TBA" race, hinting at a new circuit.
Fans can probably bank on a Circuit Experience challenge for the Autopolis track introduced in v1.34. Expansions to the game's Campaign Mode are also likely.
Featured image courtesy of sebmugi.
More Posts On...