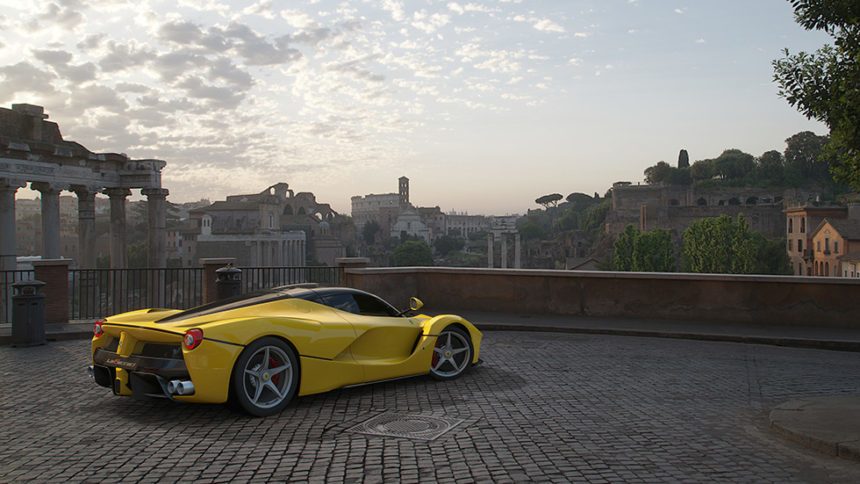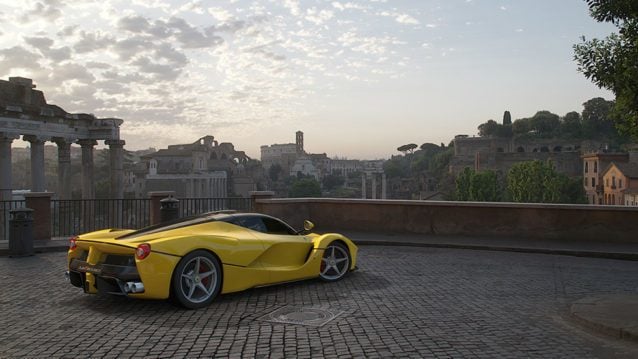 Since the reveal of Gran Turismo Sport, Kazunori Yamuchi has once again been pushed into the spotlight of the broader gaming media – a new iteration of Gran Turismo brings in a level of hype unmatched by many series in the genre and gaming medium as a whole. One such outlet who are covering the recent unveiling of Gran Turismo Sport is Red Bull's gaming section, who conducted an interview with Kazunori himself. Whilst a lot of the article reiterates points we already knew and reported on, there are some interesting statements from the head of Polyphony Digital.
Kazunori goes into more detail about 'Scapes', GT Sport's new Photomode feature that will allow players to take an unlimited number of cars to many locations across the planet. The interview confirms that 1,000 environments have been photographed for use and images will be able to be recreated for viewing at a 4k resolution. Describing the mode as 'Photoshop but smarter' in the article, Yamauchi clarifies:
"Every picture contains spatial and light information, so whenever you move a car around in the environment, all shadows are adjusted in real-time. And what's probably my favourite, you can actually let the car drive. Like you can let it pass the Royal Palace of Tokyo or the Guggenheim Museum in New York and it looks like a real shot."
The most interesting comment from this quote is how the car movement is described as letting the car 'drive'. So far in footage we've seen cars being placed in where they need to be for a photo but this suggests that we can actually get some sort of drivable area the car can 'auto-drive' in as we snap pictures – which would certainly change the level of quality photographers will be able to capture in these new environments.
Red Bull make a note-worthy comment when talking about the 4K resolution 'Scapes' can produce: they point out that Sony asked them not to mention any questions relating to the much-rumoured PS4 Neo. This can be interpreted in a positive or negative light, but the fact Sony felt the need to allude to it at all could point out that a new hardware announcement (and any subsequent GT Sport enhancements) may be on the horizon.
Unlike the majority of the PS3's lifespan, where Kazunori often alluded to pushing the system to the limit, he again has insisted that GT Sport is currently at "50 to 60 percent of what we want to achieve on PS4." highlighting that there is definite room for improvement in the eyes of PD when it comes to GT Sport and GT7 in the future.
Kazunori's ambition for cars is often explored in interviews like these and he uses an anecdote about GT's first foray into car development and design – The Red Bull X2010 – to talk about how it came to be:
"I sat down with some friends and we joked around that idea of a street car, that could compete with one from Formula One"
Modestly put, the friends he is talking about here are none other than Adrian Newey and Sebastian Vettel – two very important personnel in the world of open wheel racing. "At the end of the day – we're just a bunch of car nerds" Kazunori remarks, showing the boyish enthusiasm that led to the creation of the now-iconic futuristic racer.
The idea of a fan-based engine was engineered by Adrian rather than Kazunori who was more keen to the idea of having enclosed wheels and an F1-like rear wing. However between the three, the task of designing, building and driving the vehicle gave GT a truly unique car that could have been the first step toward the Vision GT project that arrived in GT6.
Although the interview doesn't give too much new information, Kazunori's elaboration on the much quoted "50% completion" statement and small detailing of the 'Scapes' mode gives a bit more direction to what we can expect when GT Sport launches this November.
More Posts On...
The original comments for this post are no longer available.