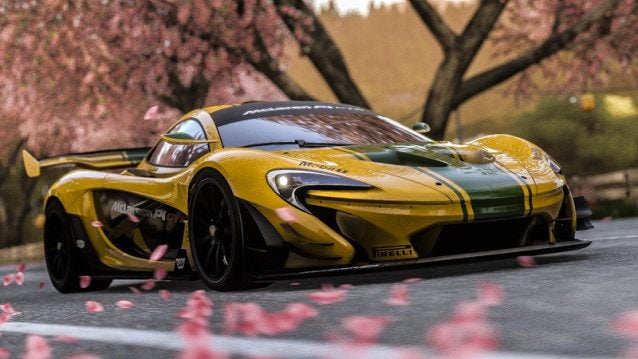 Nineteen hundred seventy four. That's a sizeable number, one with significance. You see, that is the total number of car models found in the following games: Gran Turismo 6, Forza Horizon 2, Driveclub, Project CARS, Forza Motorsport 6, Need For Speed, and Assetto Corsa. At least, that's according to our handy, sortable Google Spreadsheet.
Now, it doesn't count unique developer-tinkered versions of existing cars, like GT's Chromelines, Turn 10's Team Forza lineup, or even Assetto Corsa's 'Stage' or 'Drift' models. It does take into account the Vision GT program though. The Fast & Furious cars of Forza are in there too. Yep, so are Project CARS' 10 class-filling fantasy cars. There's something for everyone, truly…
…but how many can you access right away? It's a subject that's sparked countless discussions in our community, in turn kicking off this investigation.
We'll start with the more arcade-oriented games. Need For Speed – with a fresh update, we might add – takes a very narrative-driven approach. In between fist bumps and gratuitous energy drink product placement, your faceless, voiceless character has to be able to get from one race to the next. When presented the opportunity to pick your first ride (for free), you've got three cars to choose from: a BRZ, Fox-body Mustang, and an EK-generation Civic Type-R. If we want to be charitable, this represents five of the game's 57 cars, since the Scion FR-S and Toyota GT86 are a part of that list (and practically identical to the BRZ in a game with this much customization).
Want to drive another car? Well, be prepared to save that in-game cash, bro. There's no rental or test drive options, and while you will occasionally drive other cars as part of the story, it's only for specific races. The credit barrier isn't a serious problem on its own: a few hours will cover the most expensive car. No, the other game mechanic that limits availability is garage space. With only five slots, and resale values being a portion of the list prices, it'll take a huge amount of coin to be able to say you've driven each one of the cars.
Horizon 2 starts in a very similar way. After the introductory race across the coast in a Lamborghini Huracan, the player is given the choice of three cars. Like Need For Speed, there's an older American muscle car ('69 Camaro), a rear-drive Japanese coupe (Supra), and… a BMW Z4. No front-drive options for players just getting started here! After that, you're limited by credits in much the same way as the perpetually-rainy NFS. There are some cars scattered around the game world for you to accomplish certain tasks, but these do not appear until later in the game. There's also no test drive option: if you want to drive it on your own terms, you've got to buy it.
One thing to note about Horizon 2 (and its Motorsports sibling): the Forza Rewards loyalty program can provide players with free additional cars, as a one-time option when first loading the game up. In addition, DLC cars do not cost in-game credits, which means a player that has bought all the DLC – a significant sum – could have access to 90 additional vehicles. As the dealership doesn't unlock until after the player has completed the first championship though, the cars still would not be accessible straight from the start. In a game that has well over 200 cars to its name (or 320 with all of the DLC), that's a shame. At least the limit on how many cars you can own is 100 times the size of NFS!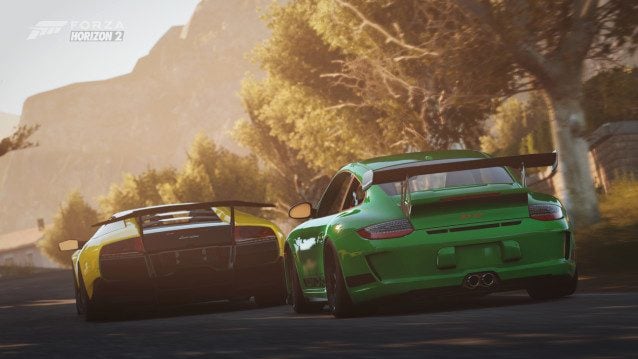 Driveclub fares better, in ways. This doesn't have a 'garage' in the same sense as the other games, since customization is limited to paint. The game progresses on a level system, with new cars unlocking with experience points. The introductory race should provide you with enough to move up one level, which unlocks a Beetle. Provided you've grabbed all of the free car DLC that the game has at this point in time, the VW joins a stable of 19 other cars. If you haven't, you're left with far slimmer pickings: the Beetle, a Mini GP, and a Mercedes A45 AMG. Ouch. On the plus side, all tracks are available right from the beginning.
Being able to access all tracks from the beginning is something that Gran Turismo 6 can lay claim to. After the increasingly-common introductory race, one can simply hop over to Arcade Mode and select one of the 100+ layouts. There are 20 'Courtesy Cars' available here, a mere smattering of the 1235 options available in the dealerships. We're all very familiar with the Honda Fit, but what can the remaining 13,000 credits buy?
Unsurprisingly, not much: 45 vehicles sticker for that amount or less, ranging from the slowest of the karts, to the Fit's close competitor, the Toyota Vitz. Unless one buys the karts or the Daihatsu Midget, the personal garage won't exceed two cars before some racing needs to be done to earn more credits. Suddenly the 20 million credit cars seem far away.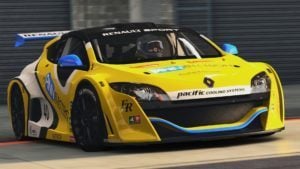 Like the Forza games, GT6 can benefit from some additional free cars. Numerous special offers existed for the 15th Anniversary cars in the run up to the game's release in 2013, ranging from a handful to a few dozen. This dramatically opens up possibilities for players to explore, but nonetheless is still only a fraction of the full roster. Even with the largest of the Anniversary rosters, plus the freebies in Arcade Mode, a new GT6 player cannot drive over 90% of the much-vaunted car lineup. Over 1000 cars remain off-limits at first.
Forza 6 follows the same rough career template as GT6 (and its open-world companion, Horizon). Player runs an introductory race; player gets option of a few different starter cars; player must start racing to earn credits to buy more cars. FM6 at least gives the player five options for their first rides instead of Horizon's three (or GT6's one), but that's not a massive improvement.
What is massive is the car selection in Free Play. Here, the player has access to all of the tracks in Forza, for hotlapping or races against the AI. A rental car option is available, where any and every car in the game can be selected. The catch here is that all rental cars will be stock, and no credits or XP will be earned in any event completed in one.
Assetto Corsa and Project CARS, while both having smaller rosters overall, join Forza in offering their entire lineup to the player right from the very first session. Without an upgrade system like NFS, GT, or Forza, an in-game economy certainly seems less important in these games. Sure, an unlock system in the same vein as Driveclub could be used, but it's interesting that Project CARS instead focuses on letting the player choose their path in the career. We're curious to see what, if anything, has changed with Assetto Corsa's career mode once the game arrives on consoles April 22nd.
What conclusions can we draw from this? For one, it seems that the concept of "progression" means different things to the teams behind these titles.
Need For Speed's limited approach is ultimately down to the emphasis it puts on having a storyline (no matter how cliché). The cut scenes with the player's personal garage spliced with the live action certainly add to the immersion. Does it make up for the bizarre five-car limit though? The jury's still out on that one.
One common sentiment shared by those opposed to an all-access approach for the next Gran Turismo is that making all cars available to the player destroys a sense of achievement. Perhaps this speaks to the car collecting nature of the series versus the racing aspect. GT6 broke away from franchise tradition, eschewing the concept of unique prize cars by making every car in the game purchasable from the dealership. Strictly speaking, a large garage in GT6 is not a measure of skill, but time invested, as the only limiting factor in acquiring any car is time. Is that bad? No.
Conversely, neither is having all cars available from the start. Removing the need to purchase parts undoubtedly helps in Project CARS, while putting the focus on winning trophies and championships means players can find a sense of achievement and progression there.
Forza 6 seems to straddle the line between both of the above games. It offers the more traditional credit-based career approach, while still giving players access to the entire roster for quick pick-up-and-play sessions.
What do you think? Do you believe opening up the garage in its entirety cheapens the experience? Does locking cars away promote a more satisfying sense of achievement, or is it largely a case of bragging rights? Sound off in the comments.
See more articles on Assetto Corsa, Driveclub, Gran Turismo 6, Need For Speed, and Project CARS.