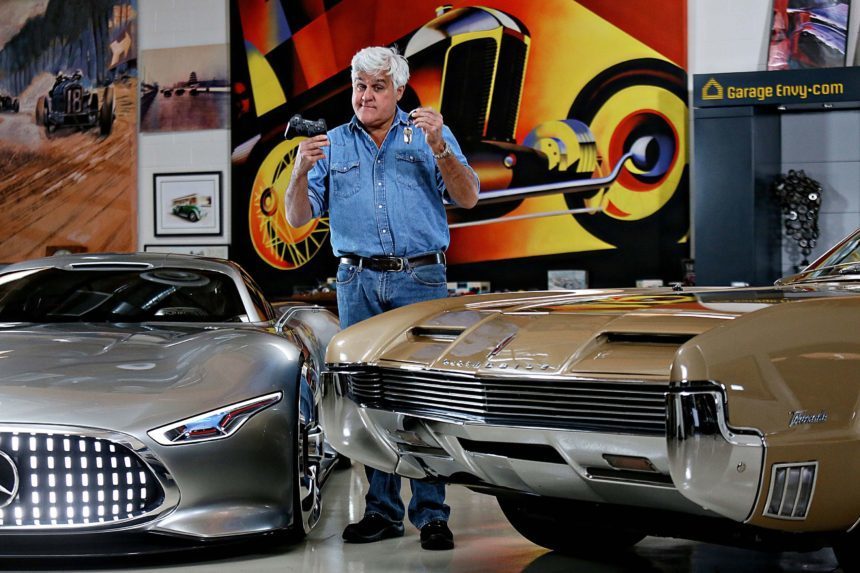 Late-night TV host, comedian, and "car guy" Jay Leno has had a strong connection with the Gran Turismo series since his "Tank Car" first appeared in GT4. He also served as the "host" of Gran Turismo PSP, narrating the game's English voice-overs.
His connection with the franchise continues in GT6, which includes his 1,000+ horsepower 1966 Oldsmobile Toronado. The Toronado has been completely rebuilt from the inside out, with a modern chassis, suspension, and twin-turbocharged engine from a Chevrolet Corvette. The Frankenstien result is a monster to drive.
"We love Jay's knowledge and enthusiasm for cars," said Gran Turismo creator Kazunori Yamauchi.  "It's great having the Toronado in the game.  I have driven it in the game and it's a real challenge."
"My Tank Car was in the previous game so it's great the PlayStation guys wanted my Toronado in this time," said Leno. "It is in the same class as Le Mans cars because it has so much power. It is a real handful to drive. Video games are where cars will achieve cult status going forward and, like the Mercedes-Benz, where we will see car make their debuts before being made for real."
Mercedes-Benz also brought the AMG Vision Gran Turismo to Jay's garage directly from the LA Auto Show. Leno also showed how the concept car actually gets around – with a hand-held remote control!
More Posts On...