SCEA has announced the release date for KAZ: Pushing the Virtual Divide, a documentary about the history of Gran Turismo and its creator, Kazunori Yamauchi. The film will be released on January 22, 2014 via web streaming service, Hulu.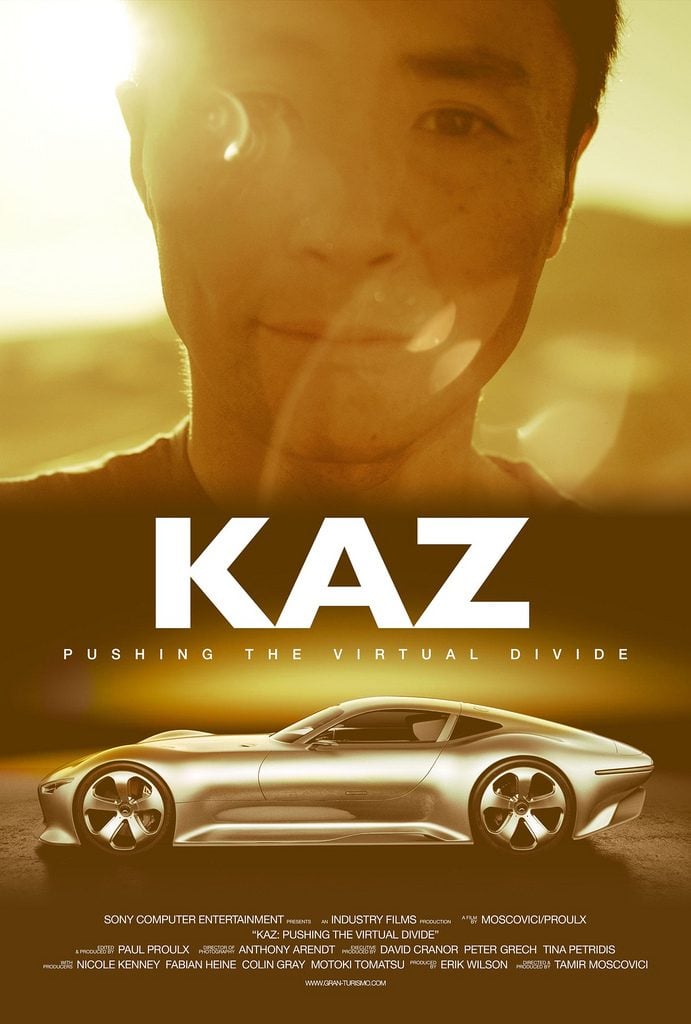 First announced at the Jalopnik Film Festival back in September, KAZ has been in development for over a year with filming at over twelve international locations, including Los Angeles, Tokyo, the Nurburgring, and Silverstone.
Created by Tamir Moscovici (Urban Outlaw) and cinematographer Anthony Arendt (who worked on James Cameron's Avatar), KAZ explores the dedication and creativity of Kazunori Yamauchi, and examines the impact that Gran Turismo has had on the video gaming and automotive industries over the past 15 years.
To celebrate the launch of the film on January 22nd, I'll be joining Kazunori Yamauchi, Tamir Moscovici, and 2013 GT Academy winner Nick McMillen for a round-table discussion on PlayStation's official Twitch.tv channel. We'll be talking about the documentary and all things Gran Turismo, and giving away $1 million in-game credits for GT6.
Stay tuned for more information on the broadcast – I hope you'll be tuning in!
See more articles on KAZ, Kazunori Yamauchi, Release Date, SCEA, and Tamir Moscovici.