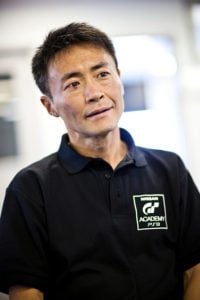 Last week, Kazunori Yamauchi joined the European GT Academy finalists at Race Camp and spoke with them, answering some of their questions.
A video of his session with the UK and Ireland finalists has hit the web, which you can see above.
The question that prompted the most interesting response was asked by GTPlanet user and finalist Des Foley (Dessy182), who wanted to know what the next "big step" would be for the Gran Turismo series:
"The next step is exactly what you are experiencing here at GT Academy. Racing is a human drama and I would like to achieve that in the next game."
Although his answer is classically ambiguous, it likely hints at an evolution of the online and social aspects that were first introduced in the series with Gran Turismo 5. How that will translate into specific features, of course, remains to be seen.
See more articles on GT Academy 2012 EU Race Camp and Kazunori Yamauchi.