This past weekend's 24 Hour of Le Mans was the end of an era. After a history stretching back more than 25 years, the Le Mans Prototype (LMP) effectively bowed out as the event's top category.
There's one more race for the LMP1 cars, at Bahrain in November, and even then they're not entirely gone — Alpine plans to run a car based on the 2020 runner-up Rebellion R13 next season, under a grandfather clause — but 2021 is the dawn of the Hypercar. At long last the Le Mans Hypercar (LMH) category will take to the track in anger.
LMH marks a return to the production-based days of the world's most famous endurance race. While initially touted as a production car class, or at least a road homologation class, the FIA has tweaked the rules periodically. Now there's only a requirement for a powertrain that very closely resembles a unit in series production, but we'll still see some road cars coming out of the rules too.
With Hypercars coming as soon as March, at Sebring, we've put together a little guide to all the cars you can expect to see in the class, and those you won't.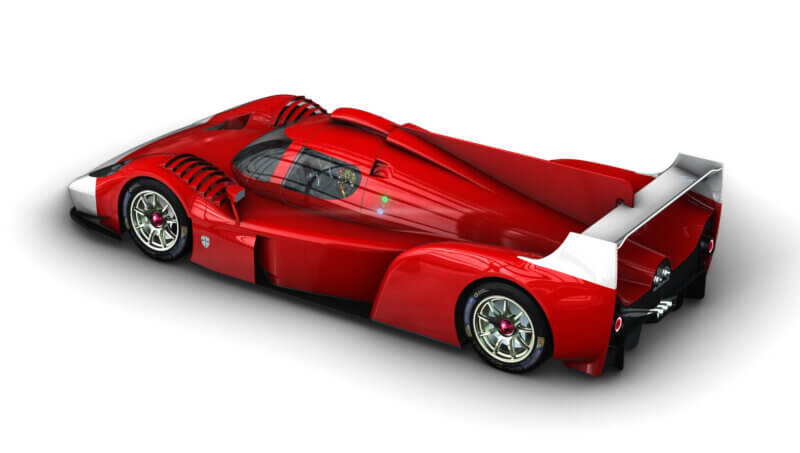 Scuderia Cameron Glickenhaus 007
Perhaps unexpectedly, the first name on the LMH team sheet — even before the FIA announced the rules — was Scuderia Cameron Glickenhaus. If you've not heard of SCG, you don't watch enough endurance racing; the team is a stalwart of the Nurburgring 24hr, with its own custom creations.
SCG is a niche but growing manufacturer. Among its other products, you can buy road versions of its N24 car, the SCG003, and when the SCG007 comes along next year you'll be able to buy road versions of that too. We don't know that much about the car under the skin, except it'll use a 3.5-liter, twin-turbo V8, built by the same supplier that creates Bentley's Continental GT3 engines.
Not only will SCG compete with two cars in the 2021 World Endurance Championship, and Le Mans, it's offering up cars to private entries too. For $6m, SCG will sell you a 007 race car, along with spares and race support for the Sebring, Spa, and Le Mans rounds of the championship.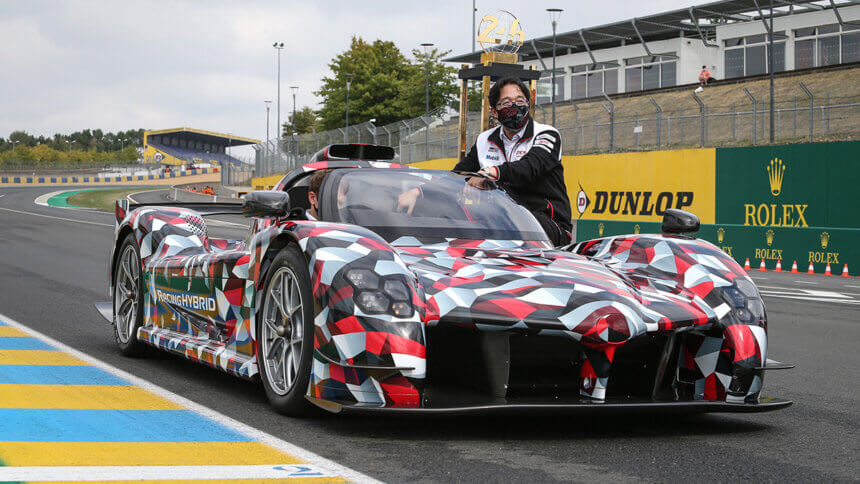 Toyota GR Super Sport
Thanks to a surprising debut at last weekend's race, the Toyota entry is the only car we've seen in motion so far. It goes by the name of GR Super Sport, and it stands a good chance of coming back to defend the brand's three successive Le Mans wins.
That's because it is pretty much the same car, at least when it comes to the mechanicals. The engine and the motors come straight from the triple-winning TS050, with a 2.4-liter, twin-turbo V6 and the THS-R hybrid system capable of pretty much a thousand horsepower. For the purposes of LMH, that should all be turned down a bit, to around 650hp.
It's a little wider and heavier than the TS050 too, so we won't expect the same lap times. However we would expect the same reliability, which is the key to victory at Le Mans. Interestingly the original concept vehicle was a coupe and the car shown at Le Mans was a targa.
Like SCG, Toyota may plan to produce a short run of the GR Super Sport as a road car. Hopefully not as short a run as the incredible TS020 road car from 1998.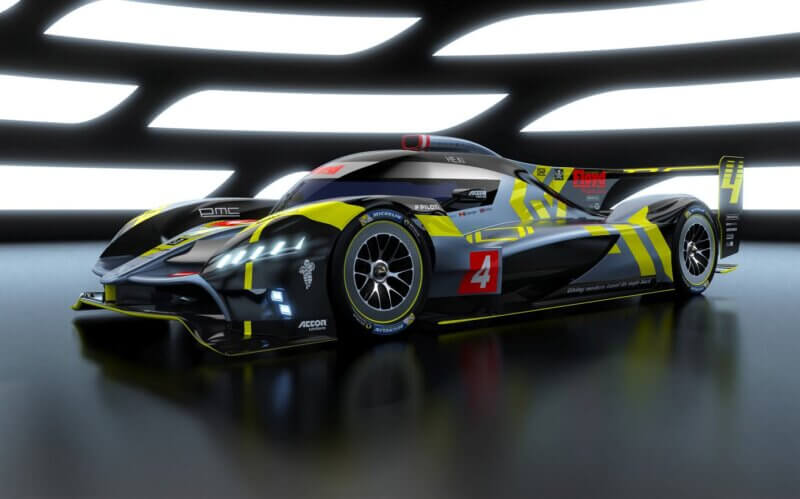 ByKolles PMC Project LMH
This is a car confirmed only this past weekend, by the persistent ByKolles Racing team. If you've been watching Le Mans at all since 2015, you'll be familiar with the ByKolles team, though it ran previous events under the Lotus banner.
It has competed in every event since 2015 in the top class, but has unfortunately never managed a classified finish. The car has covered 736 racing laps of the track, with a best effort coming in 2015 at 260 laps, but the car was both not classified and then disqualified for a technical infringement.
Doubtless it'll hope for a change of fortunes in 2021, with the PMC Project LMH. Like the Toyota, the ByKolles car will use proven technology in the shape of a 4.5-liter Gibson V8 with no hybrid assistance — like its LMP1 entry. There will, however, by a hybrid option on the road car variant, planned as a 1,000hp/1,000kg (2,400lb) monster. There'll also be a trackday version, and ByKolles is taking orders for both right now.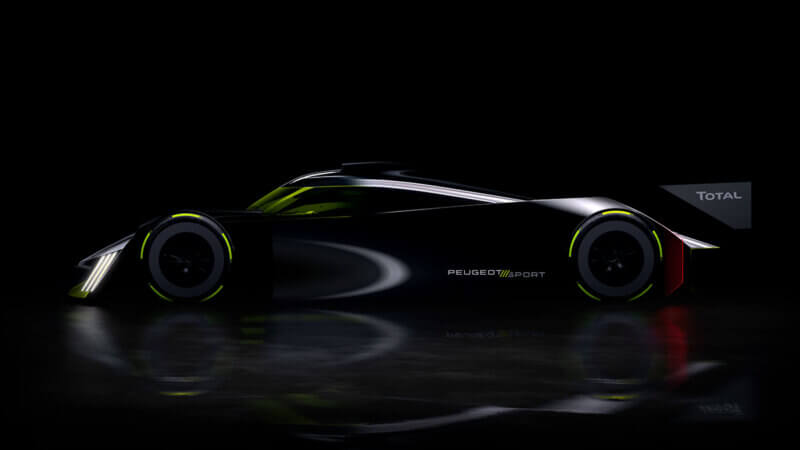 Peugeot/Total LMH
Also announced this weekend was Peugeot's unnamed entry. It's a car that has been rumored for a little while, but the French brand — whose chairman Carlos Tavares started Saturday's race — has now revealed it officially. Or at least in part.
At this point it seems Peugeot doesn't actually know what the final car will look like, but as it's not slated for entry until 2022 it does have a little more time to sort that out. What it can confirm is that it'll be a 670hp petrol-electric hybrid which, like the Toyota, will drive the rear wheels with combustion and the fronts with electric motors.
Peugeot does have three victories at Le Mans to its name, with the 905 winning back to back in 1992 and 1993, and the 908 in 2009. When it rejoins in 2022, you wouldn't bet against it making it four. As for any road cars, Peugeot is yet to say one way or the other.
And those you won't see
The list of rumored and withdrawn entries is vast. Aston Martin was a very early adopter of the LMH rules, but withdrew early this year, citing concerns over the LMP2-based LMDh cars that would have the same power, weight, and aerodynamic requirements. That means you won't see any Valkyries racing at Le Mans just yet.
McLaren — the last manufacturer to win the race with a production car — also withdrew in 2018, at a time when the rules were in a state of flux. That also means that the Senna or Senna GTR won't take part either, though the car is too wide for the regulations in any case.
Gordon Murray Automotive recently announced a race version of the T.50, but that won't take part in LMH either. Murray himself revealed that he had been in talks with the FIA and the ACO, but nothing had come out of it just yet. Instead, the T.50 will race in its own GT1 category under the SRO's purview.
Nor will you see the Mercedes Project ONE. Though flagged pretty early on as a possible entry, the ONE's F1-derived powertrain is likely to be rather unsuitable for 24-hour endurance races. As for rumored Ferrari and Porsche entries, there's been no official confirmation of anything yet from either brand.
See more articles on 2021 24 Hours of Le Mans, Hypercars, Peugeot, and Toyota.