After nine months of competition, we're now at the final stages. Events get underway Friday November 22 with the Nations Cup Semi-Finals.
As suits a grand final, the proceedings in Monaco are grander than usual. The Nations Cup runs over two days, first whittling the 36-man field down over four races to just 12. Our 12 survivors will then face further challenges on Sunday November 24 to fight for the title.
Each of three semi-finals will see three drivers qualifying for Sunday's events, while the next four in each race will race off in a Repechage — again with the top three making it through to Sunday. All 12 will receive points, from six down to four points for coming through the semi-final, and three down to one for qualifying via the Repechage. They will carry through to Sunday's races.
The Nations Cup has been eventful so far this year. Chile's Nico Rubilar and Germany's Mikail Hizal won their Tour finals in Paris and Salzburg with little drama, but the other three events all came down to last-lap — and sometimes last-corner — moments.
Germany's World Tour saw Brazilian Igor Fraga win the title, despite a post-race penalty — for both him and second-place Cody Latkovski — after a collision that put race leader Coque Lopez out on the final corner. Fraga was involved again in New York, with another win and another post-race penalty for possibly the most controversial incident to date. The Tokyo race almost changed hands after an audacious lunge from Brazilian Adriano Carrazza through the final chicane, but Japan's Ryota Kokubun held firm.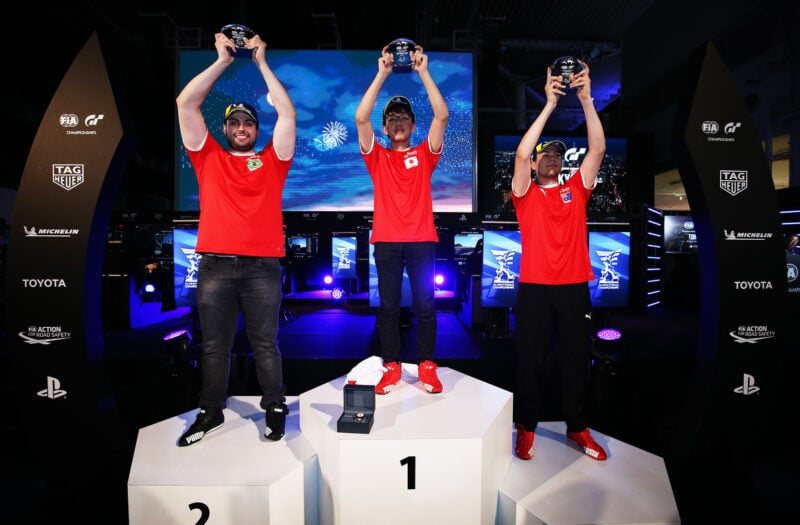 Monaco won't be easy to predict. Although our driver rankings have remained pretty fixed since New York, the fact is that 12 different drivers have won the 20 races so far. There's three semi-final races on Friday, and four Tour champions — someone is going to lose to a key rival.
The favorite has to be Fraga. He's not raced in Nations Cup since that incident in New York, concentrating on real-world racing and Manufacturer Series instead. The defending 2018 champion still has a 71.4% win rate in the World Tour this year, but it's worth noting that he's the only driver here who needed the automatic berth from winning a World Tour to qualify, as his online ranking isn't high enough.
If the defending champion turns out to be a bit rusty, both Hizal and Latkovski are waiting for their chance. The two have been able to run wheel-to-wheel with Fraga on-track during both his Tour wins and could have taken his spot away from him if the stewards' decisions had been different. Australian Latkovski also took the first FIA Motorsport Games Digital Cup title recently, and should be riding high.
There's two other World Tour winners, Rubilar and Kokubun, in the mix as well, along with the consistent Lopez — unlucky not to win in Germany — and the exciting Miyazono, not to mention another 29 drivers all waiting to take their opportunity in Monaco.
With Sunday on the line, Friday is likely to be a hard-fought series of races. The action gets underway at 1700 UTC (convert to your time here), and you can watch it live below.
Driver Guide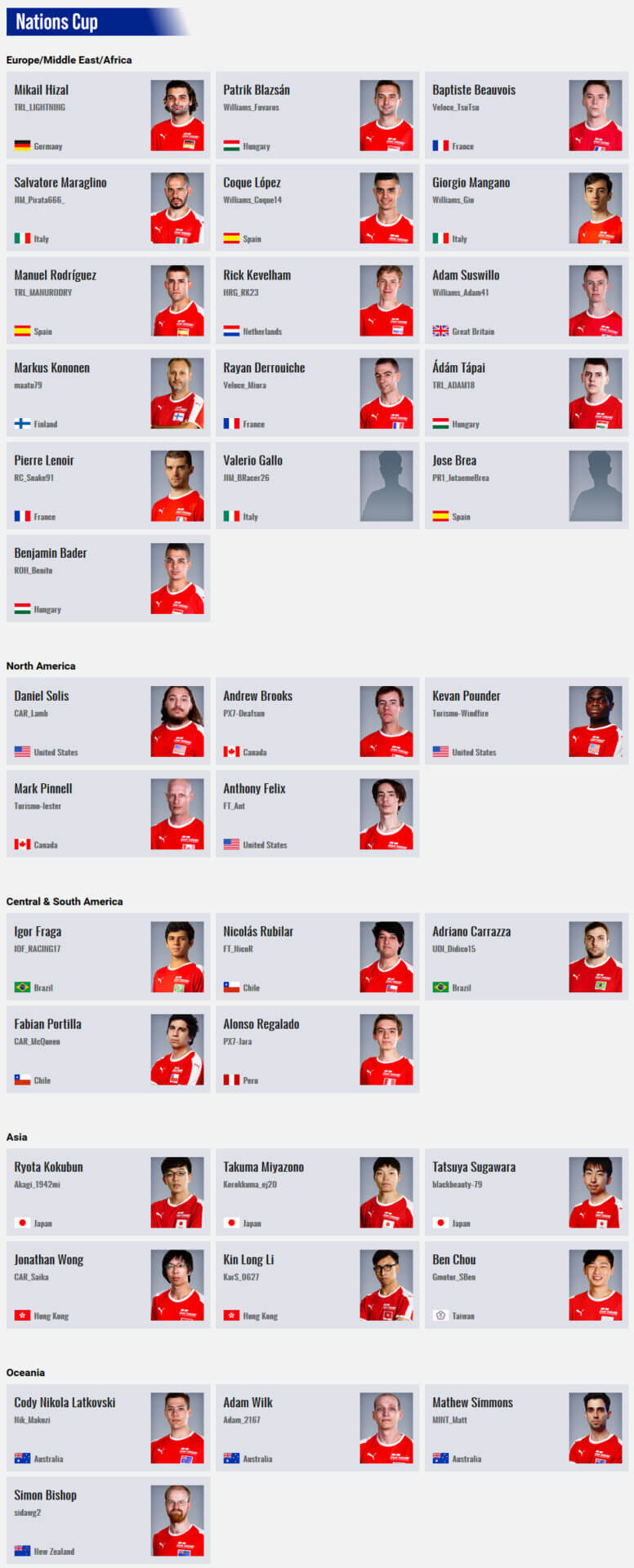 See more articles on GT Sport Nations Cup, Live Stream, and World Tour.