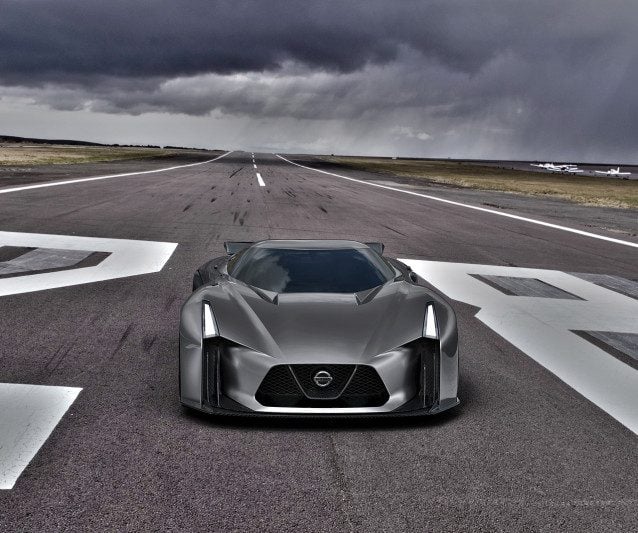 The next generation of the Nissan GT-R will be heavily influenced by the design of the Nissan "CONCEPT 2020" Vision Gran Turismo car released in GT6 last July, according to a report from Motoring.com.au.
Motoring's source states that we can expect the next GT-R to be a "toned-down version" of the Vision GT car in terms of styling, with full LMP-spec carbon fiber cowling; it will also likely feature a similar hybrid drive-train. Nissan will be learning much about hybrid performance in preparation for next year's 24 Hours of Le Mans, where they'll compete head-to-head with hybrids from Audi, Porsche, and Toyota in the LMP1 category.
Nissan is also reportedly looking for more radical styling with the next GT-R, which – despite impressive performance figures and wide acclaim from automotive enthusiasts – has not met the company's sales expectations.
Considering Kazunori Yamauchi's passion for the GT-R (which he claims is responsible for sparking his interest in cars) and Nissan's close relationship with Polyphony Digital, the next version will no doubt be prominently featured in future Gran Turismo games.
More Posts On...
The original comments for this post are no longer available.