Although we already knew GT Sport's next game update was coming this week, we've now had a confirmation of the vehicles it'll include.
This comes by way of Kazunori Yamauchi's traditional "silhouette" post on Twitter. Prior to most content updates, the game's creator will Tweet out an image showing, albeit heavily disguised by shadow, all of the vehicles due to arrive. This month's is as follows:
Update coming this week. 今週、アップデート来ます。#GTSport pic.twitter.com/7BYEj5OURp

— 山内 一典 (@Kaz_Yamauchi) June 25, 2019
We already learned the identities of four of the five cars last week. They're the Chevrolet Camaro Z28 '69, Renault Sport Clio V6 '00, Toyota Sports 800 '65, and Toyota Tundra TRD Pro '19. However the fifth car, in the bottom-right, is something new, if also slightly familiar: the Red Bull X2019 Competition.
It's the latest version of a car originally designed for Gran Turismo 5. Adrian Newey, the famed aerodynamicist behind the Red Bull Racing F1 team's leap from the days of Stewart and Jaguar to the very front of the grid, penned the car in conjunction with Polyphony Digital. You can likely see the similarities between the car and Aston Martin's Valkyrie hypercar, also a collaborative effort with Red Bull Racing.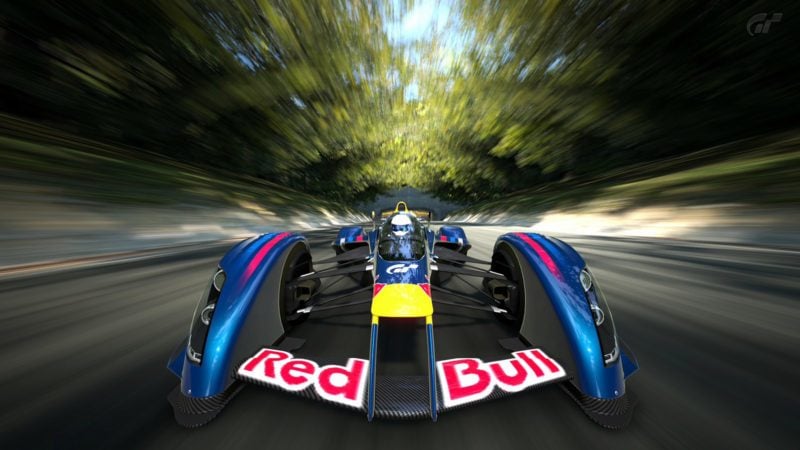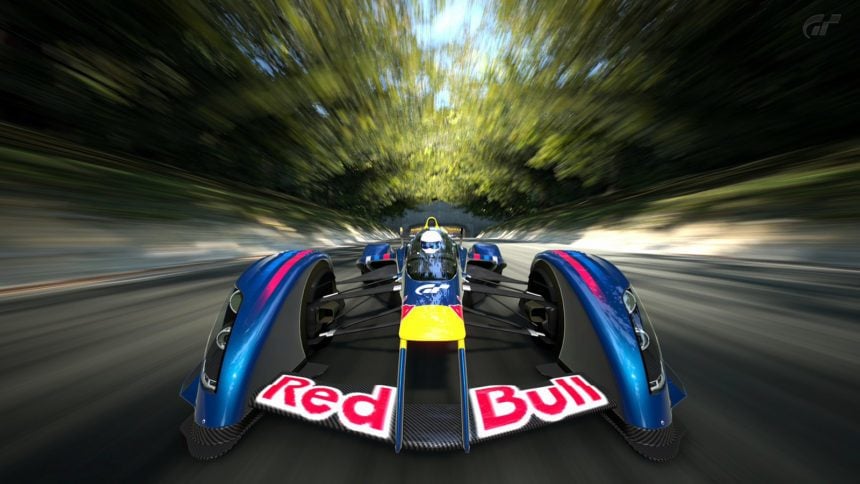 Initially called the X1, the X2010 provided GT5's halo car. The 1,479hp version included a rear-mounted fan to enhance the ground effect of the vehicle, something not seen in F1 since Gordon Murray's Brabham BT46B — and a tech now making its way to road cars.
The Red Bull has been through a few changes since then. The Spec 2.0 version of GT5 included an updated "X2011" model, while Gran Turismo 6 introduced the X2014. This came in full-fat "Fan Car" form — which didn't make the transition to GT Sport — along with the "Standard" and "Junior" models that are still in the latest game.
This year's X2019 Competition is an upgraded version of the X2014 Competition we've seen in a number of World Tour events. It packs a V12 engine in place of the regular X2014's twin turbo V6 — another Valkyrie similarity — along with revised aerodynamics compared to the Standard car. In essence this is to provide a better noise and more exciting racing for the live events, which was definitely the case at the Nurburgring event!
The update is due on Thursday, June 27.
See more articles on GT Sport Game Updates and Red Bull.