With just shy of a week until release, InsideSimRacing's hands-on impressions of a pre-release build of F1 2016 continue with another look at the much-talked-about career mode. Still behind the wheel of Manor Racing's MRT05, this time ISR showcases the action that takes place at the Bahrain International Circuit.
Beginning with what is perhaps our first in-game demonstration of the manual start feature that's new to the Codemaster F1 games, it is immediately confirmed that starts can be jumped off the line, but will be met with a penalty. Also mentioned is VR support, and while it's neither been confirmed nor denied, it's safe to say support for the feature won't be available at launch.
As highlighted in the previous article, the physics of this F1 2016 strike a convincing balance between being approachable and challenging. While there's little need to be overly cautious when attacking the corners as you'd otherwise expect to when driving, there will be penalties for overstepping the limits of the car.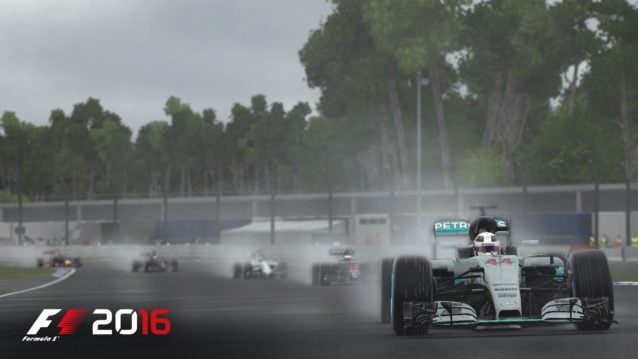 The original article that accompanies this video can be found on ISR's website here.
F1 2016 will be releasing on August 19th — just eight days away — and will be available for all platforms. Pre-orders are still available if you haven't reserved your copy yet, and remember to swing by our F1 games forum for more in-depth analysis and discussion.
See more articles on Gameplay Videos and InsideSimRacing.tv.