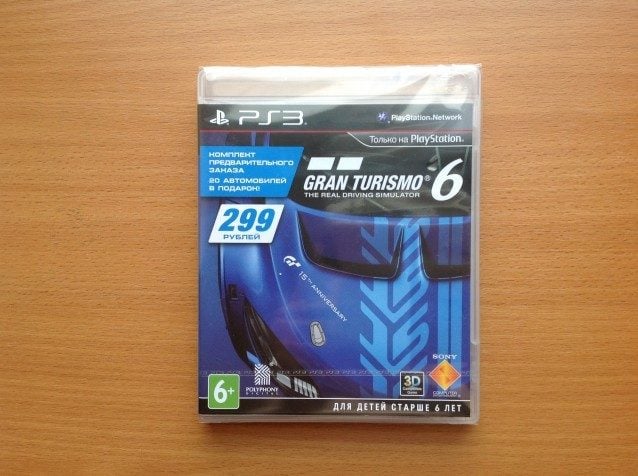 Russian retailer "1C Interest" recently announced their special pre-order Gran Turismo 6 incentive, offering a collection of cars, in-game credits, a keychain, and more, as outlined here by GTPlanet member "Dionisiy".
"Rage Racer", another Russian GTPlanet community member picked up his pre-order package in Moscow yesterday, and shared pictures of the items here in our forums.
The package includes the game box itself (without the actual game disc, of course), the back of which contains some interesting comments, as translated by Rage Racer.
Notably, it highlights GT6's still-mysterious Course Maker, stating that players can "edit existing tracks" and "create your own". Another sentence says "the whole world is waiting to become your autodrome [race track]," which could be an allusion to potential Course Maker functionality.
The game's accompanying mobile apps are also discussed, which will apparently allow players to "view, tune, and edit their creations" on the go.
UPDATE: More pictures of the pre-order pack are available from Dionisiy here. However, the validity of the statements on the box has been called into question by GTPlanet member SpartanUK, an anonymous insider from within Sony.
More Posts On...
The original comments for this post are no longer available.