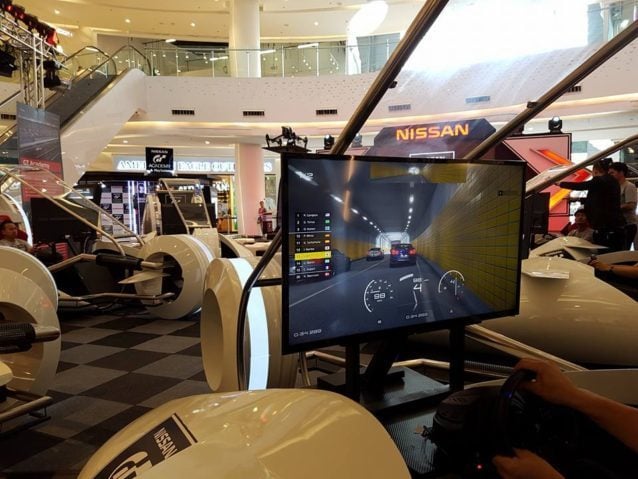 Gran Turismo's immensely successful GT Academy programme has started to roll out it's preliminary rounds across Asia as it reaches it's 8th year in competition. The hunt for new racing drivers start with Sony and Nissan hosting live events across Thailand and the Philippines. The top 20 drivers who set the fastest times will progress to the next round. The car/track combo is the Nissan GT-R 2017 on Tokyo Expressway, PD's newest street circuit for the series.
Through GTPlanet member and former GT Academy Asia finalist te? on the GTPlanet forums, we know this live event also includes the Nissan Schulze Motorsport GT3 and 4 other tracks; the Nürburgring Nordschleife, Brands Hatch Indy GP, Willow Springs and Northern Isle Speedway. These are all tracks we have already seen in previous public showings of GT Sport, so no luck for those hoping for a sneak-peak at some new circuits.
As reported on in our initial GT Academy 2016 announcement article, this year's event will also land in Australia, Indonesia, Mexico, Algeria, Egypt & Morocco in the coming months. Competition is sure to be at an all-time high with a new, more in-depth physics engine to deal with alongside the new tracks that Sport is introducing to the franchise. For those not in any of the competing regions, Nissan have confirmed "further regions are set to launch their own GT Academy competitions at a later date" that will use GT Sport, so don't be too disheartened if you aren't able to compete in this edition of GT Academy as it stands.
For those looking to enter in the Philippines, current competition dates and locations are as follows:
July 1-3, 2016 – TriNoma MRT Link, 1
July 8-10, 2016 – SM The Block
July 14-20, 2016 – SM Southmall
July 19-25, 2016 – SM Davao
July 28-August 3, 2016 – SM Santa Rosa
In Thailand:
July 1-3, 2016 – Future Park Rangsit
July 8-10, 2016 – Eden Zone at Central World
Good luck to all those competing and don't forget to share your thoughts and experiences on our GT Academy sub-forum.
More Posts On...
The original comments for this post are no longer available.