Hot on the heels of Wednesday's FM6 Garage reveal, Turn 10 has announced a free two-car bonus pack for their current game. While the ten car Porsche pack from last month cost users money, this pack is free. The catch? You only have until next Friday, July 24th, to download it (through the One's Forza Hub app). After that the pack won't be available for download, but the cars will stay in your garage.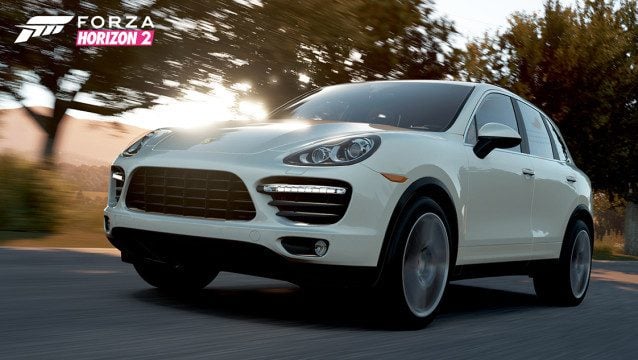 Which two vehicles? The first will undoubtedly be the more popular – the 2012 911 GT2 RS, all 611bhp of it. The most powerful production car Porsche has made, the GT2 continues the Widowmaker tradition the badge is known for. The second is the divisive Cayenne Turbo. The 2012 model comes with a 4.8L turbo V8 producing 500bhp, which should stack up nicely against the other modern SUVs currently in the game. Take a cue from either of them and be quick… to grab the pack.
Join in on the discussions in our dedicated Forza Horizon 2 section!
See more articles on Porsche.