There's no such thing as "too many tracks". Any sim racer will tell you that. Of course, just like the available garage that ships with a new title, the track roster is always going to be limited by time. Developers have to walk a fine line, including tracks that (hopefully) please as much of the player base as possible. Some, as it turns out, will end up more popular than others.
Community member SimTourist has sifted through the global leaderboards in Forza Motorsport 6 to get a rough idea of track popularity (check out the forum thread right here). It's by no means exhaustive: he's simplified most of the listings to only include the most popular ribbons for each particular location. The exceptions are Le Mans and Nürburgring, which have the Bugatti Circuit and the Grand Prix layout listed separately from the other, longer ribbons. Each number listed below is from the most popular performance class (SimTourist did not specify which ones).
The full list, organized by number of entries (as of April 3), is as follows:
Watkins Glen (875,872)
Le Mans Bugatti Circuit (785,681)
Sebring (761,336)
Spa (751,898)
Nurburgring GP (726,360)
Long Beach (717,204)
Prague (688,977)
Bathurst (671,953)
Catalunya (605,441)
Road Atlanta (595,043)
Hockenheimring (591,494)
Brands Hatch (565,504)
Alps (562,697)
Rio (550,629) *
Daytona (514,480)
Monza (513,994)
Silverstone (501,430)
Laguna Seca (486,978)
Indianapolis (478,184) *
Sonoma (452,220)
Road America (451,300)
Lime Rock (420,178) *
Circuit of the Americas (409,574) *
Yas Marina (362,188) *
Le Mans Full Circuit (337,259)
Top Gear (246,734)
Nurburgring Nordschleife (152,630)
Virginia International Raceway (51,508)
* – These are the second-largest tallies, as these five tracks are forced on the player during the first series and first Showcase event.
What can we take from this? For one, it looks like adding Watkins Glen to the series has paid off, with a substantial lead over the Bugatti Circuit. Other than the 'Glen, the top ten are all returning circuits from Forza 5, with Hockenheim just barely missing the cut. The Rhine valley circuit isn't new to the series: it was first seen in 2011's Forza Motorsport 4. The other new-to-XB1 tracks (Brands Hatch, Rio, Daytona, Monza, Sonoma, Lime Rock, COTA, and VIR) populate the bottom half of the list. Virginia's low count is undoubtedly due to it being a paid-for track, as part of last month's Porsche Expansion Pack.
Also interesting is how low the full Nordschleife ranks. Fans and detractors alike bemoaned the famed Green Hell's absence at the launch of Forza 5 in 2013. Turn 10 responded the following year, announcing the inclusion of the track – for free – at E3.
Of course, these numbers are hardly conclusive. For starters, all of the other Performance Index classes aren't taken into consideration. Secondly, the leaderboards only record a player's single fastest time per class. The amount of time players spend on particular tracks is still up for discussion. Perhaps Turn 10 has those figures…
Interestingly, the game's first race location (Rio) has a mammoth 2.3 million entries. This contrasts with news from January of the game cresting the seven-digit sales mark. Surely some are multiples using the same copy of Forza 6, but it's worth pointing out nonetheless.
This apparent disconnect between the demand for a track and the frequency it's used in game highlights a common issue across the genre: the vocal minority. Players that get invested in a particular series to the point of joining online communities – like GTPlanet – are more likely to air their grievances than a more casual gamer.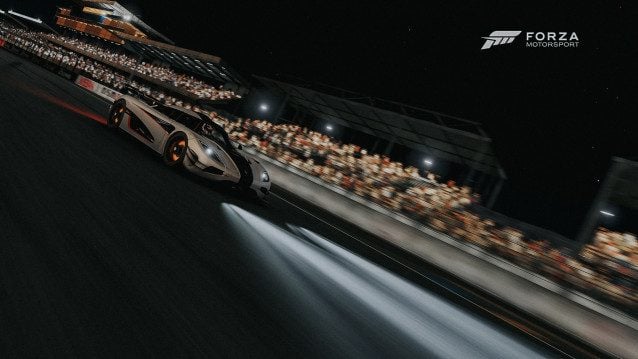 Forza, Project CARS, Assetto Corsa, Gran Turismo – each one has a critical subset of its online community, but none of these communities represent all of the players, nevermind most of them. Even if we were to assume every single GTPlanet member owned Gran Turismo 6, for instance, they would still only represent roughly 1/19 of the total 4.88 million sales!
The Nürburgring may be understandably intimidating to casual players, but many of today's dedicated sim racers practically demand its inclusion. Are historic tracks like the Green Hell or Isle of Man (rumoured for inclusion in Gran Turismo) worth the significant time investment? Should developers focus on content that appeals to the largest possible demographic? Sound off in the Comments section below!
See more articles on Comparison and Nurburgring Nordschleife.