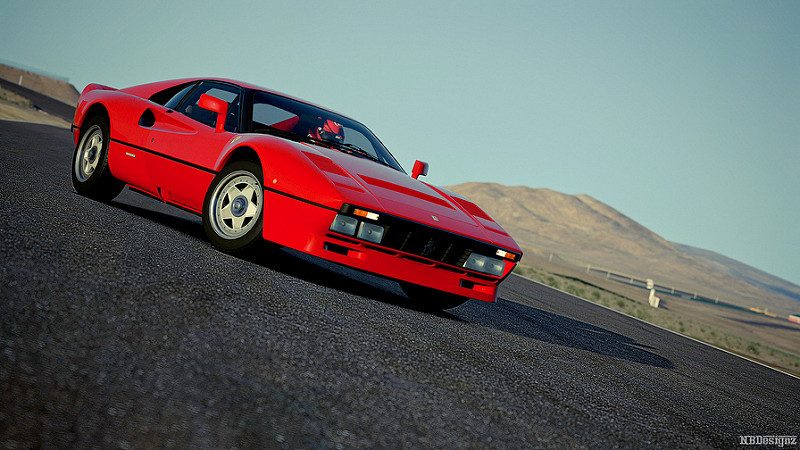 Polyphony have let loose the latest batch of Seasonal Events in Gran Turismo 6. This week's events take you to three well-paced technical circuits, covering three challenge levels and kicking things off with Ferrari.
This week's prizes are an interesting and almost poetic choice of wheels, all befitting of their respective challenges. You can find all the details below, and don't hesitate to swing by our GT6 Seasonal Events forum for in-depth analysis and discussion, tips and tricks, and more.
All events will be available through July 27th, 2016 at 0300 GMT/UTC.
Beginner Level Ferrari Challenge
Willow Springs Int'l Raceway – Big Willow, 3 Laps
Normal cars, 560PP Max, Sports/Hard compounds or less
Gold: 320,000cr; Silver: 192,000cr, Bronze: 160,000cr
Gift: Gold: 512 BB '76

Silver: GT FLUORESCENCE 007-W
Bronze: GT GUNMETAL 006-W
Intermediate Level Japanese 80's Challenge
Tsukuba Circuit, 5 Laps
Normal cars, 450PP Max, Comfort/Soft compounds or less
1989 or earlier
Gold: 400,000cr; Silver: 240,000cr, Bronze: 200,000cr
Gift: Gold: HSR II '89

Silver: Matte Dark Blue
Bronze: GT MILITARY 007-W
Expert Level Historic Race Car Challenge
Mount Panorama Motor Racing Circuit, 5 Laps
Racing cars, 600PP Max, Racing/Hard compounds or less
1979 or earlier
Gold: 580,000cr; Silver: 348,000cr, Bronze: 290,000cr
Gift: Gold: Auto Union V16 Type C Streamline '37

Silver: GT PASTELTONE 005-W
Bronze: GT OLD GENERATION 002-W
More Posts On...
The original comments for this post are no longer available.