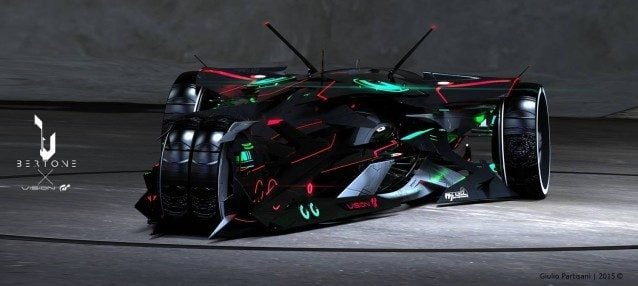 If you were still hopeful for the Bertone Vision Gran Turismo car to come along to GT6 despite the company's real world problems, you're out of luck. Eagle-eyed GTPlanet members and F5 key enthusiasts caught a refresh of the Vision GT section of the official Gran Turismo website and Bertone no longer appears there as a participating manufacturer.
This probably doesn't come as too much of a surprise to many. The century old Gruppo Bertone encountered significant financial hardship in 2013 before eventually declaring bankruptcy in April 2014. However the image licensing rights to the brand were sold to a Milan-based company named Bertone Design with the intent to revive the famous name – Bertone has been responsible for many iconic cars including the Lamborghini Countach and Miura.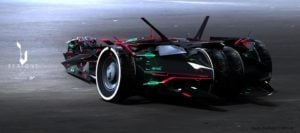 While this may have lead to some hoping for the Vision GT car to be merely delayed, it seems that the inevitable has now happened and what looked to be quite a creative take on the VGT brief will now never be realised. This comes as extra disappointment as the renderings of the car you see here were themselves only revealed in March 2015, quite some time after the original company had foundered.
The troubles in Turin hadn't escaped the notice of the Gran Turismo fan community and indeed when we were invited to speak to Kazunori Yamauchi about Vision GT last month at Goodwood we put the question of Bertone to him:
GTPlanet: What's the current status of the Bertone VGT car?
Yamauchi: The company has gone now, so it's really difficult. It's really unfortunate – we had high expectations from the design.
It seems as if the question has prompted the change to the official site to reflect Bertone's defunct status, though the marque still appears on the in-game Vision GT list. It's likely that this will change with the next game update.
More Posts On...
The original comments for this post are no longer available.